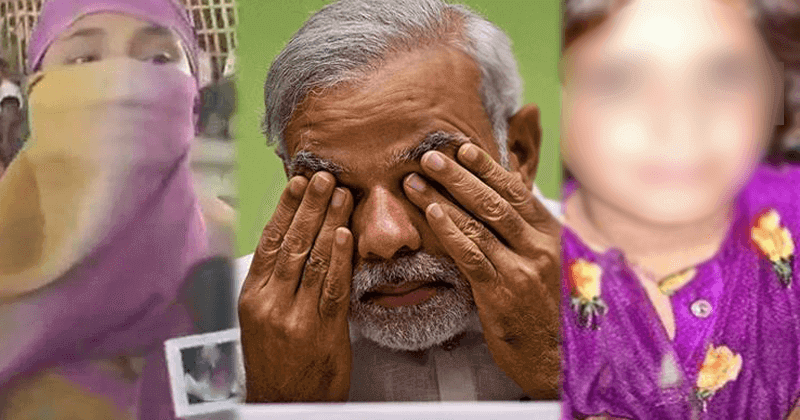 The recent rape cases have pressurized the government to deliver justice to the victims and punish the accused with the maximum punishment.
Amid nationwide outrage over sexual violence against young girls, the Union Cabinet is expected to clear an ordinance, or emergency executive order, to award death penalty to those convicted of raping a child up to 12 years of age.
The meeting will be headed by Prime Minister Narendra Modi, who returns from a five-day foreign visit.
Cases of gangrape and murder of an eight-year-old girl in Jammu's Kathua and rape of a 17-year-old girl in Uttar Pradesh's Unnao have provoked the biggest displays of public anger since the 2012 gangrape and murder of a young woman in the national capital.
Much of the anger was targeted against leaders of the ruling BJP who were seen to be protecting the rapists in both cases. It was amid this public anger that Union Minister Maneka Gandhi last week put out a video message that spoke about her intention to request the Cabinet to introduce the death penalty for child rapists.
Prime Minister Narendra Modi also got called out by the International Monetary Fund (IMF) chief Christine Lagarde on Thursday. She called the gangrape and murder of the eight-year-old girl in Kathua "revolting" and hoped "Indian authorities, starting with Prime Minister Modi pay more attention" to the condition of women.
READ ALSO: PM Modi should pay more attention to Indian women: IMF chief
The government plans to bring the ordinance to amend the Protection of Children from Sexual Offences (POCSO) Act, news agency PTI quoted sources aware of the development saying.
As the POCSO law stands today, the maximum punishment for "aggravated assault" is life in jail. The minimum sentence prescribed is seven years in jail.
After the Nirbhaya case in December 2012, when the criminal laws were amended, a provision of death penalty in case the woman either dies or is left in a "vegetative state" after a rape was introduced through an ordinance which later became the Criminal Law Amendment Act.
On Friday, the government informed the Supreme Court that it is actively considering amending the penal law to introduce death penalty to those convicted of sexually abusing children up to 12 years of age.
"An ordinance today is the best way to deal with the issue. An amendment bill will have to wait (till July) when the Monsoon session commences," a leading news agency quoted a law ministry official as saying.
In his first comments on the gruesome incidents of rape in Unnao and Kathua, Prime Minister Narendra Modi had last week said that no criminal will be spared and daughters will get justice. He said such incidents shake our sensibilities. "I want to assure the nation that no criminal will be spared. Justice will be done. Our daughters will get justice," he said.
READ ALSO:  Prime Minister Narendra Modi: "teach sons to respect girls"