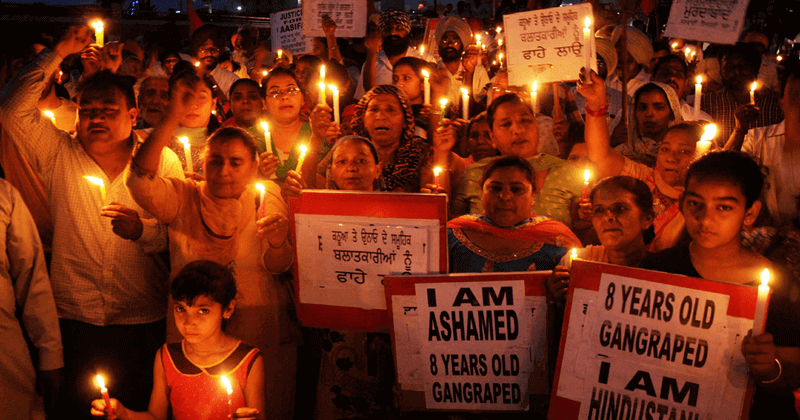 The Kathua rape case caused the nation to protest against the crime(s) and for the death penalty of the rapists to be approved by the President.
The Supreme Court on Thursday said its priority was to ensure a fair and speedy trial in the rape-and-murder of an eight-year-old girl in Kathua and examine whether the trial needed to be transferred out of the town.
The case was embroiled in protests due to the communalistic touch to it, with the Hindus demanding justice to the accused and the Muslims for the victim.
READ ALSO: Shami's wife Hasin Jahan relates her case to Kathua Rape incident
The lawyers protested and tried to prevent the police from filing the charge sheet, and allegedly threatened the victim's lawyer.
The court did not want to get embroiled in the issue relating to lawyers' strike and said it would rather focus on the primary issue relating to the trial in Kathua rape-cum-murder case.
READ ALSO:  INDIA'S FIRST FEMALE JUDGE; BREAKING NEWS
It said the issues staring for adjudication were whether the trial should be transferred out of Kathua, fast-tracking of the trial, granting both the accused and the victim's family adequate legal assistance through lawyers, and, overseeing the progress of trial without waiving procedural requirements.
To address these pressing issues, the bench kept the hearing on Friday. However, it said the issue relating to lawyers' strike would be taken up on July 23rd.