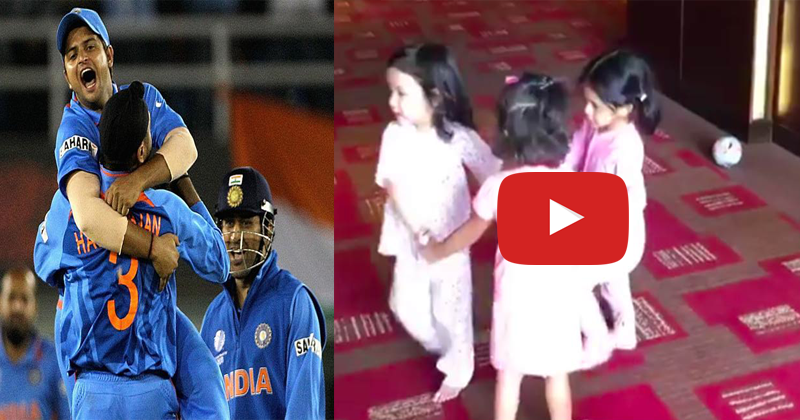 Chennai Super Kings (CSK) teammates MS Dhoni, Harbhajan Singh and Suresh Raina seem to have passed their on-field camaraderie to their kids as well.
In a recent video posted by Raina on his Twitter account, his daughter Gracia is seen playing and having fun with Dhoni's daughter Ziva and Harbhajan's daughter Hinaya. Gracia, Ziva, and Hinaya look adorable singing a rhyme as they play a game together.
Also Read: Most-loved couples in Bollywood Ranbir Kapoor and Deepika Padukone Together Again
See Video
"Ring a ring ò roses @harbhajan_singh @msdhoni #Hinaya #Ziva #Gracia," Raina wrote in his post on Twitter. An interesting aspect of the video is that just like Mahi, who is arguably the greatest Indian captain, his little princess, too, seems to be a leader. Ziva, who is slightly older than Gracia and Hinaya, leads the way as the trio 'fall down' at the end of the nursery rhyme.