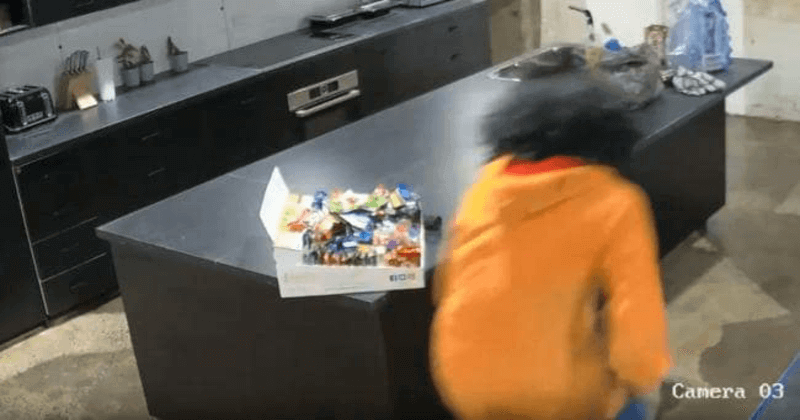 In a bizzare event in Australia, a man who was wearing a lions costume broke in to a shop to steal chocolates and other electronic items. He had a yellow attire with a tail and a lion like-wig (although black in colour) and is seen sneaking past the camera , briefly opening a fridge and checking it. His assistant wearing a black jacket with 'uber' written behind is seen stealing chocolates. The victoria police has released the CCTV footage hoping that someone can give them some information about the thief.Watch the cctv video below: 
Police are appealing for information following a 'lion man' burglary on Down Street, Collingwood on 22 April. ? https://t.co/rSe1Pw4vk4 pic.twitter.com/K8s0wGzwoH

— Victoria Police (@VictoriaPolice) 27 April 2018
see also: Robbery attempt at Chennai bank, thief trapped by the Police after in minutes
Police said that a number of electronic items including an Apple iPhone 8, surface pro computers and canon cameras were stolen. Although its a terrible event, the video makes for some funny watching.