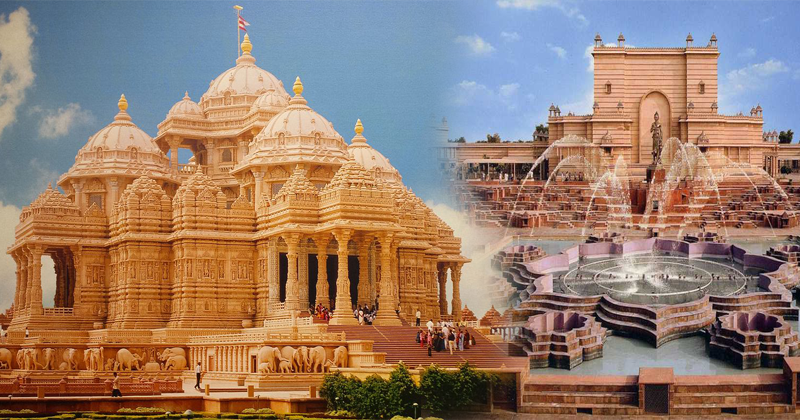 Swaminarayan Akshardham in New Delhi epitomizes 10,000 years of Indian culture in all its breathtaking grandeur, beauty, wisdom and bliss. It brilliantly showcases the essence of India's ancient architecture, traditions, and timeless spiritual messages. The Akshardham experience is an enlightening journey through India's glorious art, values, and contributions to the progress, happiness, and harmony of mankind.
A traditional mandir (temple) dedicated to Bhagwan Swaminarayan that reflects the beauty and spirituality of India's ancient art, culture, and architecture. A hallowed spiritual tradition in which prayers are offered for world peace and continual peace for oneself, family, and friends with the water of 151 holy rivers, lakes and ponds of India.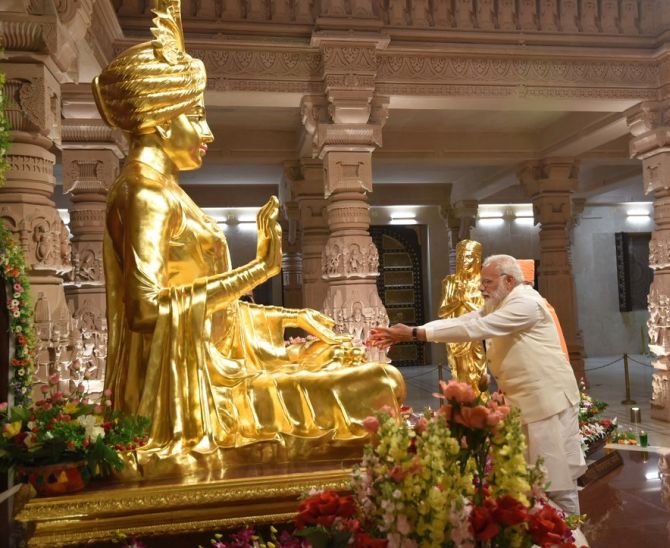 The Swaminarayan Akshardham complex was built in only five years through the blessings of HDH Pramukh Swami Maharaj of the Bochasanwasi Shri Akshar Purushottam Swaminarayan Sanstha (BAPS) and the colossal devotional efforts of 11,000 artisans and thousands of BAPS volunteers. Heralded by the Guinness World Record as the World's Largest Comprehensive Hindu Temple, the complex was inaugurated on 6 November 2005.
Also Read: Enlightening Your Minds: Most Famous Hindu Temples in Trivandrum City