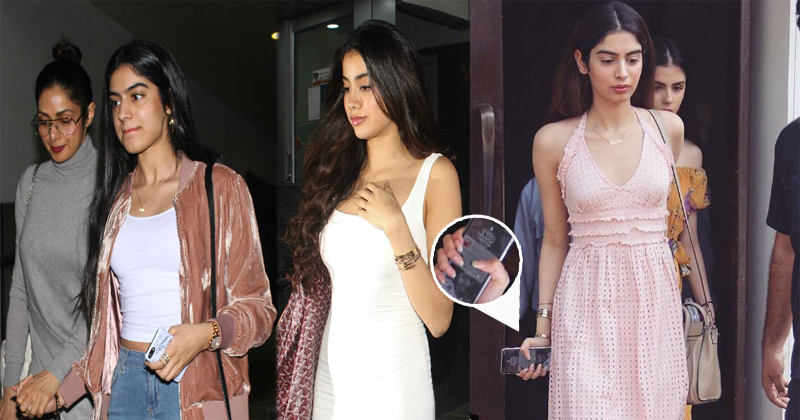 Sridevi and Boney Kapoor's elder daughter, Janhvi Kapoor, is all set to make her Bollywood debut opposite Ishaan Khatter in Karan Johar's Dhadak in July, however, younger sister, Khushi Kapoor, has aspirations of becoming a model.
The beautiful young girl was snapped yesterday afternoon exiting a suburban restaurant where she was on a lunch date with her friends. Wearing a beautiful light peach-colored halter neck maxi dress, Khushi looked resplendent. It was the perfect summer dress to wear to brunch and the 17-year-old girl looked nothing short of exceptional in it.
However, it was her mobile screen saver that caught our attention. There's a zoomed in pic of her mobile screensaver that's doing the rounds on the internet. What's so special about it is that it has Sridevi's pic on it. Janhvi and Khushi lost their mother to accidental drowning in Dubai this February.
The incident took the world by shock and we can't even imagine how difficult it must be for the young girls to deal with this loss. The girls are showcasing immense courage by going about their daily lives without their mother.
See the post: 
Well, we all know how close Janhvi and Khushi were to their mother and it's heartbreaking to wake up to the realisation that Sridevi is no longer with them in person but continues to live with them, in their memories, and as their guiding light in every step of their way.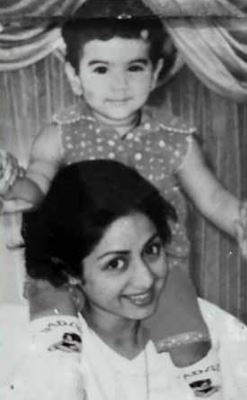 Last year Sridevi shared the same pic on social media on Khushi's Birthday.
See post: