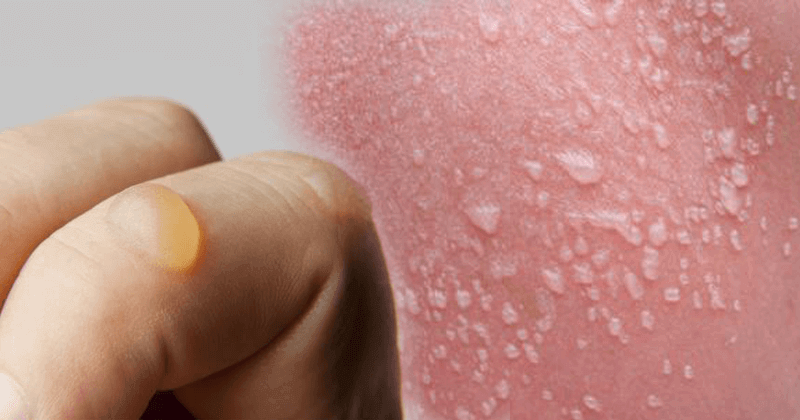 A bacterial infection of the skin that can occur in both children and adults, can cause blisters. It is commonly seen in Summer.
Blisters are small raised areas that are filled with fluid and located in the superficial layer of the skin. They look like bubbles on the surface of the skin. Although they are often caused by irritation or friction (such as with a poorly fitting shoe), blisters can also represent disease processes.
Many doctors agree that a blister will heal quicker if it is left uncovered in a clean environment. Remove bandages when you're at home so your blister has a chance to breathe and dry up. To protect it from infection, apply a thin layer of antibacterial ointment to promote healing.
Most blisters heal on their own. Home treatment may help decrease pain, prevent infection, and help heal large or broken blisters. A small, unbroken blister about the size of a pea, even a blood blister, will usually heal on its own.
Most blisters heal naturally after three to seven days and don't require medical attention. It's important to avoid bursting the blister because this could lead to an infection or slow down the healing process. If the blister does burst, don't peel off the dead skin.
Some blisters get better on their own. Your skin absorbs the fluid, and the blister flattens and peels off. Until that happens, you can use a donut-shaped piece of moleskin padding or tape to help keep it from breaking open.
Go to the doctor if you have a fever, chills, or other flu-like symptoms at the same time you have blisters. You could have a virus or an infection. Other symptoms of infection can include pain, swelling, redness or warmth, red streaks leading away from your blister, or pus coming from it. Blisters around your eyes or on your genitals are also caused by concern.
Also Read : A Healthy Drink To Make You Cool In This Summer