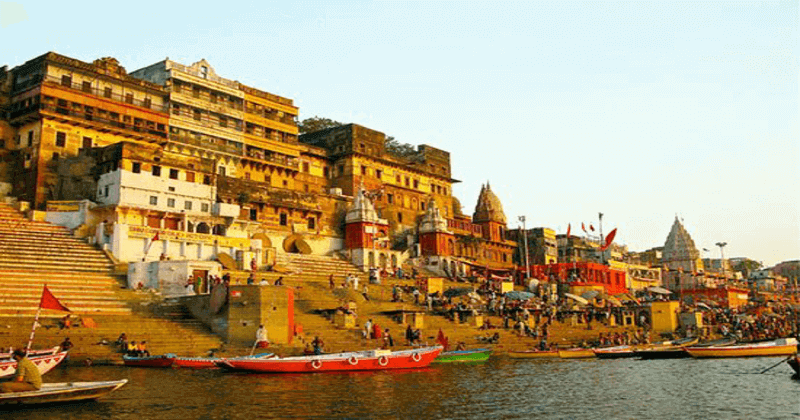 Varanasi, formerly known as "Kaashi" is an ancient city in the state of Uttar Pradesh. The word Kaashi,  is believed to have been derived from the word "Kasha" which means 'bright' and the place is often called as the "city of lights".  Varanasi  had many foreign connections even from 500 BC. When you walk through the streets of Varanasi, you get a sense of this history still being alive there. The place abounds in its rich past. Rightly called as the religious capital of Hinduism, it is a must visit for all hindu pilgrims. 
see also: Shirdi – The blessed land of Sai Baba
Getting to Varanasi is a breeze as the place is well connected via rail, air and road. But you really have to know what to expect in Varanasi. This is not a place that will make you wow with it's architectural wonders or palaces. Because of it's long standing relation with foreign countries, Varanasi has also been at the receiving end of plunders and loots. The place is replete with such sad stories.
Varanasi is located at the West Bank of river Ganga. Wandering through these river bank is a good way to get to know the city from close . In every few kilometres you walk, you are sure to find temples. It has a long string of bathing ghats. Pilgrims take a dip in the river which they believe will cleanse them of all their sins. At nights the city really comes to life with lights, sweet aroma and flowers. The air echoes the chanting of mantras. 
Because there aren't too many places to visit,almost every person visiting Varanasi will go to the many different ghats there. Kaashi Vishwanatha temple, believed to be the most sacred shrine of Shiva In India is the patron deity of Varanasi. 
The best time to visit Varanasi is usually around September to November because this is where the weather is the best and is also the festive season here, so you get to see a number of religious celebrations.