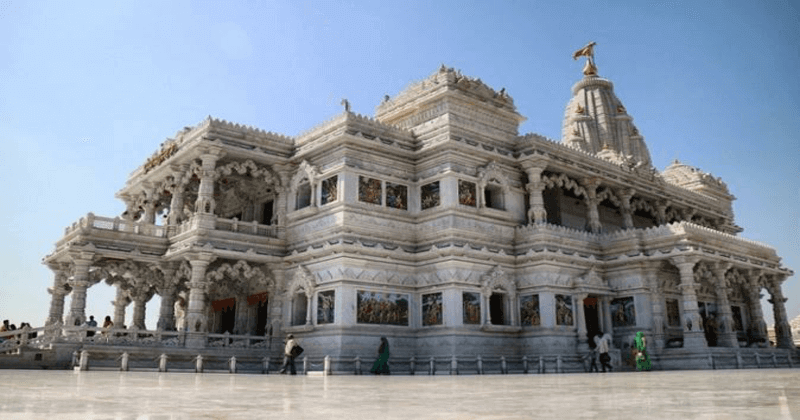 Mathura is all about Lord Krishna. It is believed to be the place where He manifested and did his wonders in the dwapara yuga. This place is considered to be blessed by the devotees as it is where the Lord walked, according to the puranas. This is also one among the seven Mukthi Kshethrams along with Ayodhya, Mayapur, Kasi, Kanchi, Puri, Dwaraka. One almost feel the blessed presence of the Lord in the place. 
see also: Shirdi – The blessed land of Sai Baba
 
The closest airport to Mathura is Kheria airport, around 49 kilometres away, but it is a domestic one. If you want an international airport, the nearest one is Delhi International airport located around 147 kilometres away. Mathura is well connected by road.  Deluxe tourist buses run to Mathura from all important centres.

Mathura is a part of Vraj Bhumi, an area spread over 168 miles, with 42 miles in each direction.  All krishna related place like govardhan, Gokulam, Vrindavan and it's surrounding twelve forests are a part of Vraj Bhumi. According to Varaha Puranam, the benefit of visiting 600 million thirthas is attained by visiting the theerthams of Mathura alone. It is considered to be a fortune to even meet a person who had visited Mathura.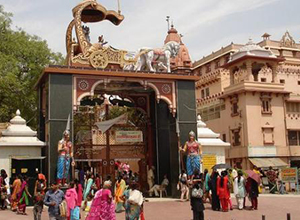 The etymology behind the name "mathura" is considered to be the legend that the demon Madhu who lived here was killed by Lord. Because of this reason he is known as 'madhusoodanan' . 
There are thousands of temple in the Vajr bhoomi and plenty of them are in Mathura region. One can print a whole big book about the temples of Mathura alone.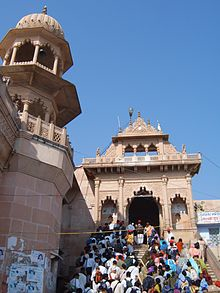 But the most important place is perhaps the birth place of Krishna, a small room in which Devaki and Vasudeva were kept under house arrest. It was here that the supreme Lord was believed to be born. 
Along with this place there are other temples like Madhuvanam, Kesav ji temple, Dwarakadeesh temple, Dhruva tila etc. All these places have some kind of significance connected to puranas.