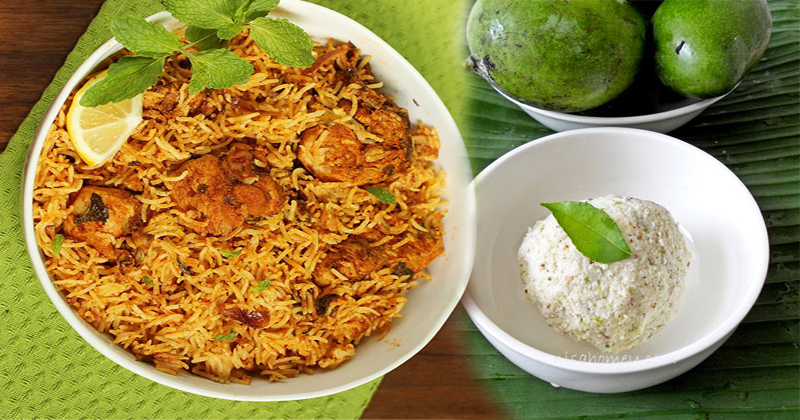 This humble recipe prepared by Sapna Anu B. George a resident freelancer journalist/Columnist /Poetess from Oman.
SABG/Freelance Journalist/Poet/Columnist
www.sapnageorge.com
Mango Chutney
Ingredients
1. Raw mango           – 1
2. Grated Coconut     – 1cup
3. Green Chilli            – 4
4. Shallot                   – 4
5. Ginger                   -½ inch piece
6. Curry leaves           -1 stem
7. Salt as required
Method
Grind together green Chili, shallot, ginger, salt, sliced mango and curry leaves. Check salt.
Also Read: Ruchi: How to make tasty 'Idichakka thoran' in Kerala style
Food Note:_ This chutney can be served with biriyani, kanji and even make sandwiches pasting them into the bread. Same ingredients can be added with Gooseberry, half ripe mango and inchipuli can be made into chutney by these different combinations.