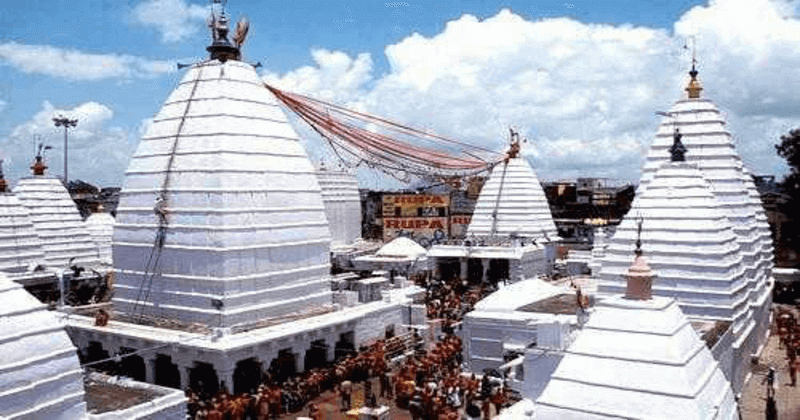 Deoghar,also called as Baidyanath Dham is situated in the north eastern part of Jharkhand. It is named so beacuse it has an ancient temple of Baba Baidyanath, which is one among the twelve 'Jyotirlingas' in India and it probably is here where the most revered Jyotirlingam sits- The Baidyanath Jyothirlingam. The temple is also known as Kamnalingam temple.
see also: Varanasi – An experience that should be on every pilgrim's diary
The nearest railway station comes very close to this place and that is of great convenience for people coming from far. From the Jasidih railway station you always have local Shuttle train available every few hours.
There are plenty of temples to see around in this place and the most important one is Baidyanath temple itself. The mythology behind the temple is that Ravana, the asura king had prayed to Lord shiva and earned the Linga. Shiva asked him not to place the linga anywhere else and if he did so the Linga would be fixed at that spot for ever. But the Devas worked a trick on Ravana and somehow managed to land the idol here. Ravana couldn't replace it thereafter. Historically the temple is dated back to 1596. The temple has pretty much every major God and goddesses.
It is an architectural wonder built on a single rock. people across the country comes to the temple to offer Gaangajal to the idol. Other major places to see here includes Nandan pahar- a picnic spot with some basic rides, Naulakha Mandir of Radha Krishna, Sarsang Ashram, Tapovan(another picnic spot) etc.