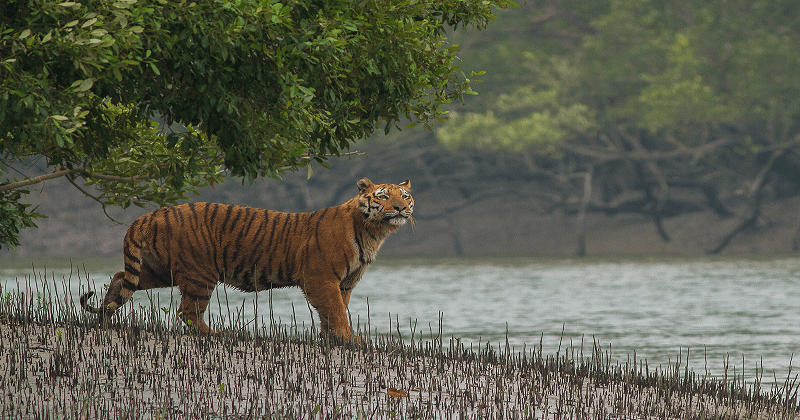 The Sundarbans is a vast forest in the coastal region of the Bay of Bengal and considered one of the natural wonders of the world. Located in the delta region of Padma, Meghna and Brahmaputra river basins, this unique forest extends across Khulna, Satkhira, Bagerhat districts of Bangladesh and South 24 Parganas, North 24 Parganas districts of West Bengal, India.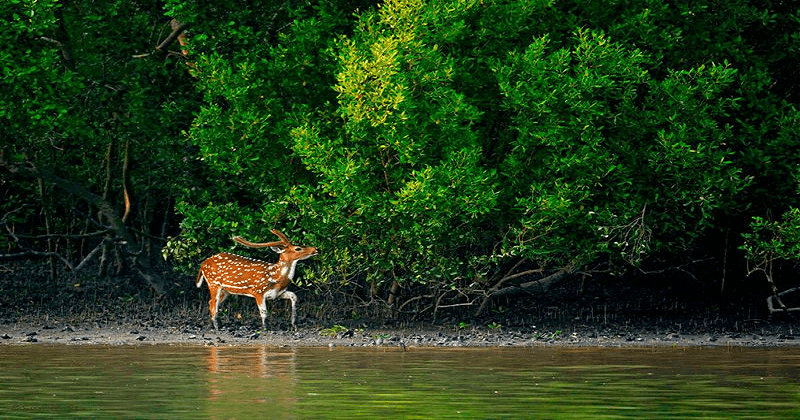 The Sundarbans contain the world's largest coastal mangrove forest, with an area of about 10,000 km2 (3,900 sq mi), of which about 6,000 km2(2,300 sq mi) are located in Bangladesh and about 4,000 km2 (1,500 sq mi) in India. The Bangladeshi and Indian parts of the Sundarbans, while in fact adjacent parts of the uninterrupted landscape, have been listed separately in the UNESCO World Heritage List: as Sundarbans and Sundarbans National Park, respectively. Indian part is not yet recognized as a Ramsar site.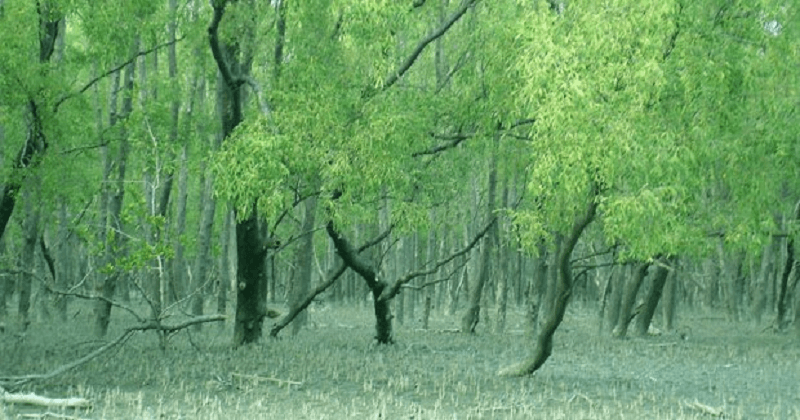 The name Sundarbans is thought to be derived from sundri or sundari (Heritiera fomes), the name of the large mangrove trees that are most plentiful in the area. The forestland transitions into a low-lying mangrove swamp approaching the coast, which itself consists of sand dunes and mud flats. Mangrove forests constitute about two-fifths of the Sundarbans region's overall surface area, with water covering roughly half of that area. The landscape is constantly being transformed by the erosional forces of the sea and wind along the coast and by the enormous loads of silt and other sediments that are deposited along the myriad estuaries.
Read More: Panchgani – The land of five hills, the fun is five fold
Human activity has also altered the landscape, notably through forest removal, which accelerates erosion. In addition, because considerable amounts of river water have been diverted upstream for irrigation and other uses, salinity in the mangrove swamps has moved farther inland, especially in the Indian sector of the territory.