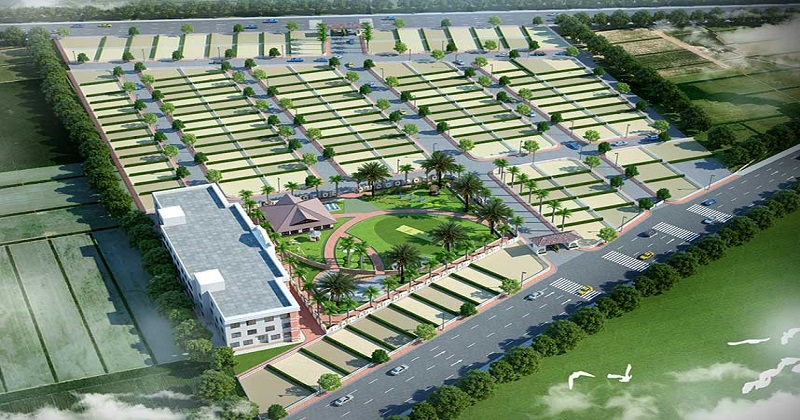 Nakshatra Van is a park established in Ranchi by the Jharkhand Forest Department. The park was inaugurated in the year 2004. This park is located in front of the Jharkhand Raj Bhawan.
Nakshatra Van is a park situated in front of Jharkhand Raj Bhawan, created by Jharkhand Forest Department. This park comprises various Nakshatras, each of which is associated with a Zodiac and celestial bodies. According to Hindu astrologers, each constellation is associated with a tree that is of medicinal, aesthetic, social and economic value.
The premise of this park is divided into various sections that represent various Nakshatras(stars) surrounding a circle. This circle is divided in arcs according to precise angles representing zodiacs subtend on earth. The centre of this circle also has a musical fountain with a huge pot collecting all its water. It also has various species of flowers planted along its pathway. Its centre also has a sleeping statue of Dhanvantari.
Also Read: Explore the Bhagwan Birsa Biological Park in "the land of the forest"
The main aim of building the Nakshatra Van at Ranchi was to build greeneries in the middle of the city. It also serves as a beautiful meeting place for people in the midst of natural ambience. In other words, the Nakshatra Van is a blend of mythology, science and environment. People visiting the place can also get information about the celestial bodies, medicinal value and zodiac signs. seating arrangements are made in various designs for the common people. The maintenance and security of the Nakshatra Van Ranchi are looked after by the Jharkhand State Forest Development Corporation.