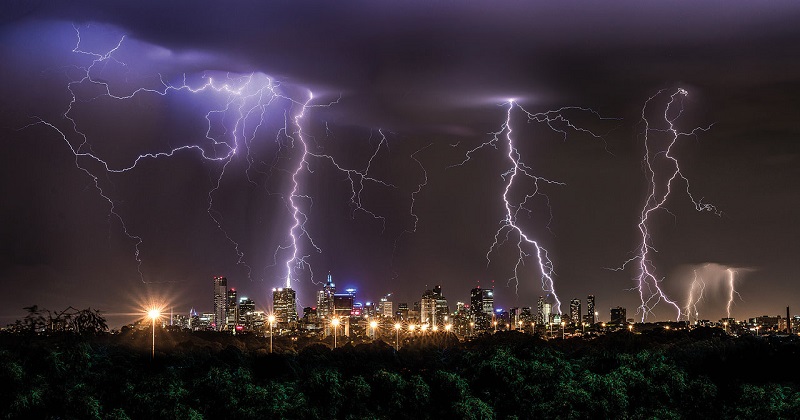 Six people died in a thunderstorm that lashed the Braj region of Uttar Pradesh on Wednesday. While police reported three deaths from Mathura, the neighbouring districts of Agra, Hathras and Firozabad suffered a casualty each.
Police said 55-year-old Shakuntala Singh was killed after coming in contact with a fallen electricity pole in Mathura's Mant tehsil. The second victim, Bhagwati Singh (38), died after his tractor toppled due to high-velocity winds in nearby Khanjara Bans village.
Sixty-year-old Mukhpyari, a resident of Mahawant in Mathura district, was also fatally injured when an electric pole fell on her during the storm. She died in the hospital later.
The casualty reported from Hathras district pertained to a 15-year-old boy, who was fatally struck by lightning at Mohabbatpura village. "The sub-division magistrate and the circle officer have gone to the village to get more details of his death," said Hathras superintendent of police Sushil Ghule.
Also Read: Thunderstorm warning!! Government-issued high alert warning
Firozabad superintendent of police (city) RK Singh reported the death of Rajesh Joshi, a resident of Om Nagar, due to the collapse of an electric pole. Ram Ratan, a 37-year-old resident of Nagla Natholi in Agra district, also died after a tree tore through the roof of his hut.
Although the Braj region was bracing for thunderstorms on Tuesday in keeping with weather predictions, Aligarh and Hathras districts witnessed high-velocity winds accompanied by heavy rain only the next evening. Many parts of the Mathura, Agra and Etah districts also came in for stormy weather.
The India Meteorological Department has come under attack from various quarters for providing inaccurate predictions in recent months. Agra district had recorded as many as 50 casualties in a thunderstorm that swept through northern India on May 2. A similar weather phenomenon on April 11 had killed around 15 people.