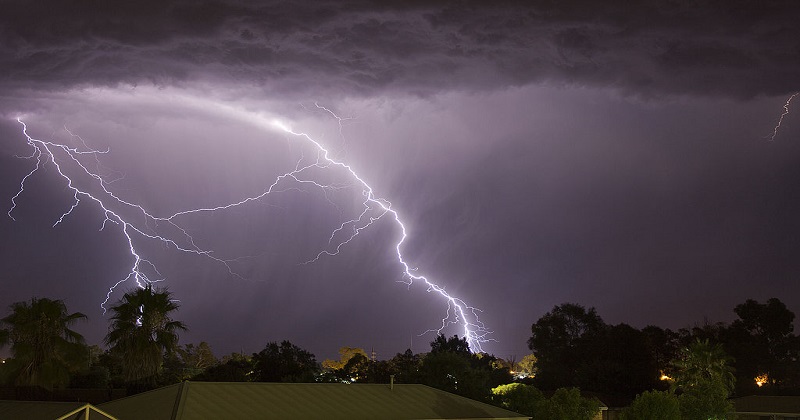 A fresh warning about thunderstorm and squall hitting West Bengal, Odisha, Bihar and Uttar Pradesh today has been issued, the home ministry said and noted that 124 people were killed while more than 300 injured in five states due to thunderstorm and lightning in the last two days.
The maximum casualties were reported in Uttar Pradesh where 73 people were killed, while 91 others were injured. Most of the deaths and injuries in the state took place in Agra region, a home ministry spokesperson said.
Also Read: 64 killed and injured many after hailstorm hits Uttar Pradesh
In Rajasthan, altogether 35 people were killed and 206 injured, while eight people were killed in Telangana, six in Uttarakhand and two in Punjab. Nearly 100 people were injured in Telangana, Uttarakhand and Punjab.
Following the thunderstorms, power supply was cut off in many areas as squall uprooted trees and snapped electricity cables. At least 12,000 electric poles were uprooted and 2,500 transformers were damaged in the affected states in the last two days.
Isolated places in Jammu and Kashmir, Himachal Pradesh, Uttarakhand, Haryana, Chandigarh, Delhi, Punjab, Bihar, Jharkhand, Sikkim, Odisha, northwest Madhya Pradesh, Telangana, Rayalaseema, north coastal Andhra Pradesh and interior Tamil Nadu and Kerala are very likely to experience thunderstorm along with gusty winds.
The home ministry has also issued an advisory for tomorrow saying thunderstorm accompanied with squall are very likely at isolated places in Uttarakhand, Assam and Meghalaya, Nagaland, Manipur, Mizoram, Tripura, SubHimalayan West Bengal and Sikkim.