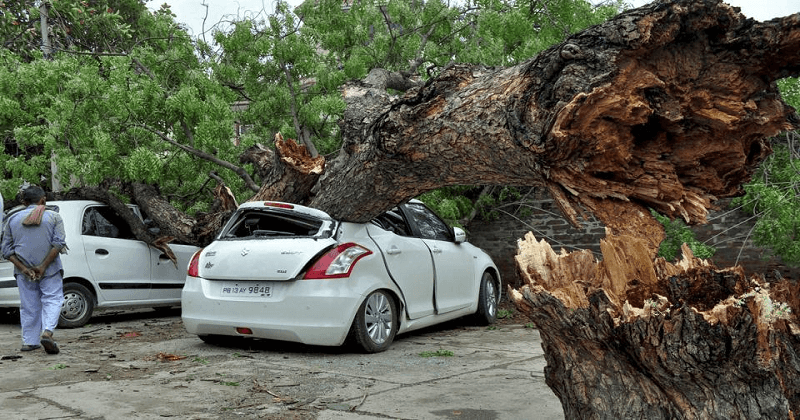 In Uttar Pradesh, at least 64 people were killed and 47 others injured after hailstorm, lightning and dust-storm hit on May 2, officials reported on Thursday.
The highest number of deaths in Agra, the death toll is 43, and also other deaths reported; Three persons died in Bijnore, two in Saharanpur and one each in Bareilly, Chitrakoot, Rae Bareli and Unnao districts.
It also reported the highest number of injured: 35. The remaining three were injured in Firozabad.
Three deaths reported from Bijnore and Kanpur Dehat and two in Saharanpur. One death each reported in Bareilly, Pilibhit, Chitrakoot, Rae Bareli, Unnao, Mathura, Amroha, Kannauj, Banda, Kanpur, Sitapur, Sambhal and Mirzapur. Eight injured in Mathura.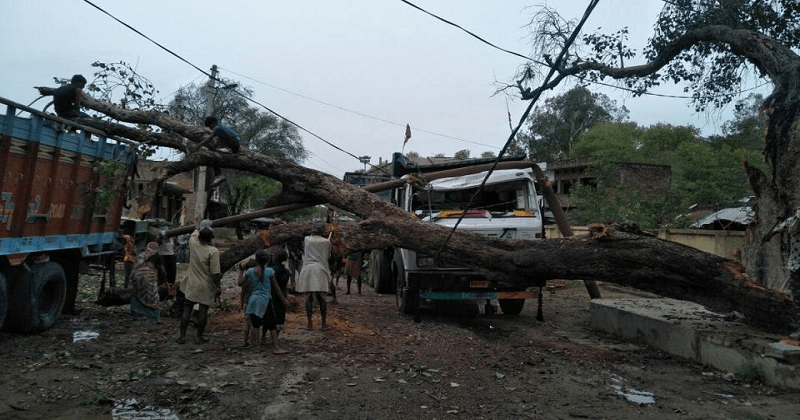 A total number of 160 animals also died due to the storm, 150 of them in Agra alone.
UP chief secretary Rajive Kumar has instructed Commissioner of Agra division that relief is provided by evening and the injured be visited by senior officers at the hospitals, said UP Information Department principal secretary Awanish Awasthi.
Read More: Dust storm kills 24 and injures 100 people
Chief Minister Yogi Adityanath has directed all District Magistrates to provide immediate relief to the affected area.
"He said that the officials of the concerned districts calculate the losses and provide compensation to the affected urgently. There should not be any laxity in the relief work," a government spokesperson said.
The Meteorological Department has issued warnings for further thunderstorm and gusty winds in parts of UP, around 30 districts, up to May 5.
Rajasthan was also affected by a high-speed dust storm, which killed at least 22 people.