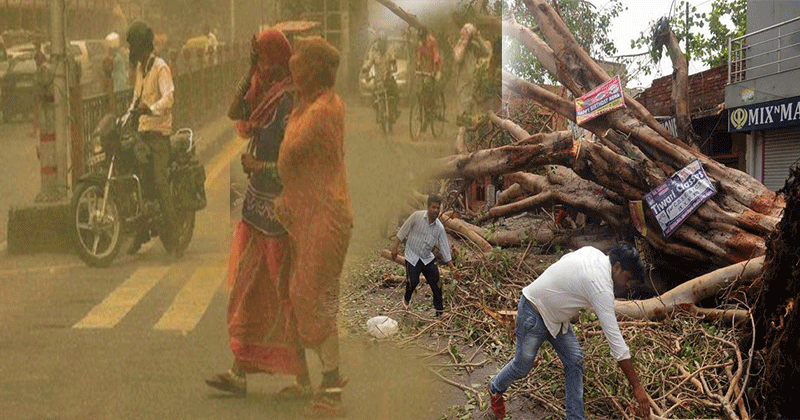 Since the beginning of May 2018, there have been reports of deaths across the nation as rain and dust storm wreaks havoc.
On Wednesday, at least 13 people were reported as dead as thunderstorms battered northern and eastern India, officials said. This comes a week after a deadly dust storm-ravaged large swathes of the country.
Nine people were killed in northern Uttar Pradesh after a storm and high winds struck parts of the state late Wednesday, disaster management authorities said.
Most of the deaths were caused by falling walls or trees in Etawah and Mathura districts, an official at the authority said.
A teenager was hit by a lightning bolt in Hathras and another was crushed under a tree in neighbouring Agra district.
READ ALSO: Heavy Thunderstorm Kills 6 And Injured Many
"Four to five people were injured in freak accidents caused by winds that were followed by rain or hail at several places," the official said.
The India Meteorological Department has come under attack from various quarters for providing inaccurate predictions in recent months. Agra district had recorded as many as 50 casualties in a thunderstorm that swept through northern India on May 2. A similar weather phenomenon on April 11 had killed around 15 people.
Incidentally, the previous thunderstorms had also occurred on a Wednesday.
In the May 2 storm, 73 people were killed and 91 injured across 23 districts in UP. The death toll across north India was 134, with hundreds more injured.