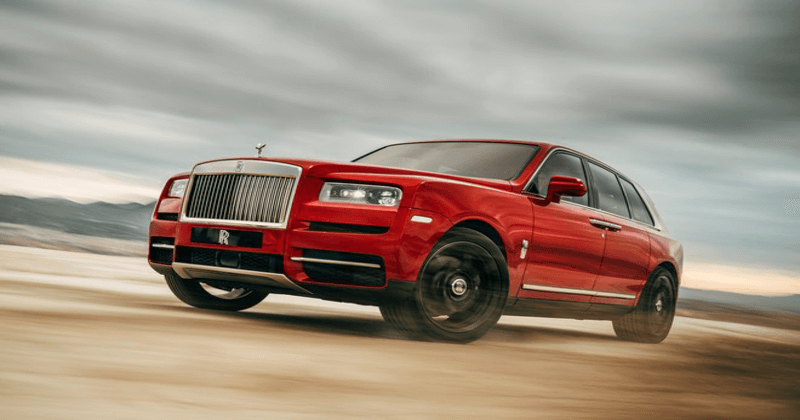 Rolls Royce is launching its new SUV- Cullinan. If you are wondering about the name, It's the name of the largest diamond in the world and in a way is a fitting name to a car from an expensive brand. With the arrival of Cullinan, the high end SUV market is getting crowded. Just the other month had Lambhorghini unveiled its Urus and Bentley launched its Bentayga V8 a few months before that.
see also: Lambhorghini is here with its all new SUV. Excited?
Look at this car from the front and its distinctively Rolls Royce. Am sure when you spend such money on the car people would want others to cast one glance at the car and instantly know which brand it is. The front grille keeps the steel vertical slats, there are stylish LEDs surrounding the headlight and everything has that typical rectangular touch of Rolls Royce.
Inside space is plenty on offer. Rear seat has two main configurations. You can either set it to a twin cockpit style or a single lounge type that can house 3. When the rear seats too are folded down, the car will reveal 600 litres of massive boot space.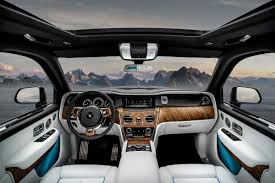 The rolls Royce Cullinan is powered by a 6.75 litre, twin turbo v12 engine that gets 563 horse power and 627 pound feet of torque. It is also the same engine that does its duty on Phantom. Cullinan can do a top speed of 155 miles per hour.
At this price it has to pack the car with all techs and Cullinan has a high resolution heads-up display, night vision, an alertness assistant that detects drowsy driving and gives warning, a four camera parking system with panoramic view, active cruise control and many crash avoidance systems.
At $ 325000 it is more expensive than Urus and Bentayga, but if you have money, you may get a chance to buy this soon. Urus has already been sold out for the first two years but early sales of Cullinan is expected to include 20 to 30 percent bespoke orders.