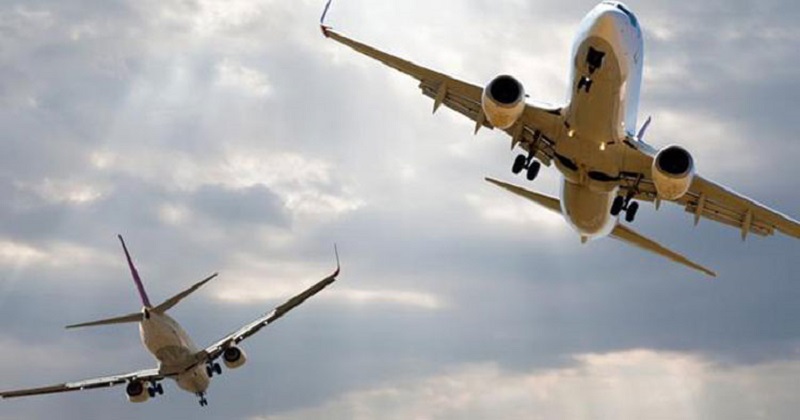 A midair mishap was averted in the Dhaka airspace on May 2 after an automatically generated warning alerted the pilots of IndiGo and Air Deccan planes, sources said.
The incident happened when IndiGo's Agartala-bound flight 6E892 from Kolkata and Air Deccan's flight DN 602, which was on its way to Kolkata from Agartala, came dangerously close to each other allegedly breaching the mandatory separation limit, they said.
The incident has been treated as "serious" as IndiGo Airbus A320 plane and Air Deccan's Beechcraft 1900D were just about 700 meters away from each other and is being probed by the Aircraft Accident Investigation Bureau (AAIB), they added.
Also Read: Indian Navy to buy hi-tech fighter aircrafts worth Rs 95,000 crore
"The Air Deccan flight DN 602 was on the descend to Agartala from 9,000 feet above flight level, while the IndiGo flight 6E 892 was on the climb after taking off from Kolkata for Agartala. It was, however, told to maintain 8,300 feet flight level, which triggered TCAS and forced the two pilots to steer their planes to a safer distance," the sources said.
TCAS is onboard equipment that alerts pilots about the traffic in the proximity of the aircraft and also instructs them about the avoidance action (resolution advisory) to maintain the desired separation between two aircraft.
An IndiGo spokesperson confirmed the incident and said that the matter is being probed by the regulator. When contacted, a senior Air Deccan official said that the incident of "airprox" is under investigation.
Airprox is an unplanned event in which two aircraft come close to each other breaching the standard separation distance.