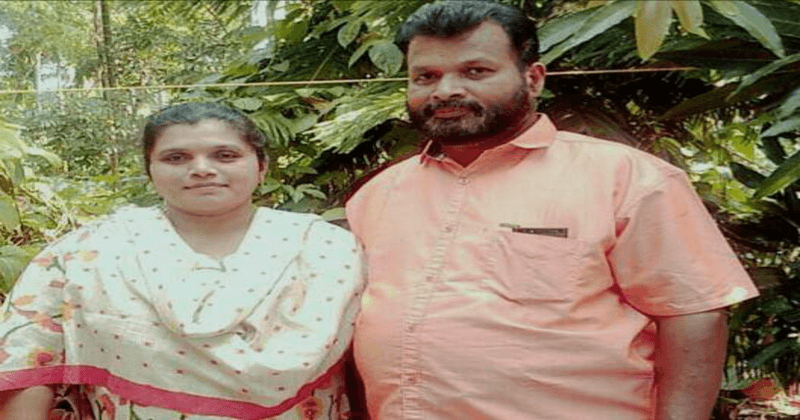 Malayali's obsession with the food of future Jackfruit is famous, that culminated in making
it our state fruit. But is this enough to grab the opportunity and make use of the
enormous potential of this wonder fruit?No. Making Jackfruit our state fruit will not enable us to make the most out of it. Only when we market Jackfruit with a plethora of value-added products, then we can really make Kerala the world's Jackfruit  Hub. The example we may have from this successful couple-Shaji and Shiji Kurian from  Malappuram. Their restaurant Alnas 'Chakka' in the town of Muttippalam in the  Malappuram district of Kerala serves along with many other jackfruit snacks and beverages, another unusual item, that is 'Jackfruit coffee'!
See also: Willy Wonkas of Ukhrul
The turning point in Shiji's life was when she attended a jackfruit-based culinary training programme, conducted by the Anakkayam agriculture research station at  Malappuram in 2012. This training programme inspired her along with some other trainees from the research centre to start a domestic jack fruit-based food venture. But that was an utter failure.
Shiji and her husband Shaji together decided to give this fruit another try with a  team of ten workers and a jackfruit exporter. But as the importer started to impose many rules and regulations on them the team parted ways. The couple untired by the initial failures started using the opportunity of various agricultural fairs and expos across Kerala. They sold the jackfruit edibles made by them at these expos and it got good reviews. Shiji was awarded Best agriculture entrepreneurship title by Ambalavayal Agricultural Research station in 2017. As said in the Mohanlal-Sreenivasan starrer  Nadodikaattu," for everything has its own time, dear Dasan", the time in which the couple started their jackfruit themed restaurant coincided with the Kerala government declaration of Jackfruit as our state fruit.
Alnas is the name of their youngest daughter and the restaurant was inaugurated by
Hon.Agricultural Minister of the State V.S.Sunil Kumar.
The story of Shaji and Shiji Kurian and their 'Alnas' is a textbook case for the youth in
Kerala as Kerala has the highest rate of unemployment in India. Its high time the jobless youth thought about starting a theme based restaurant or like the CM of Tripura said rear cows. Don't take this as a joke as International Labour Organisation's(ILO) report suggests that in future around 39 crore people in India will be doing temporary and pathetic jobs. So keep in mind Tennyson while you set out, 'to strive, to seek, to find and not to yield'.