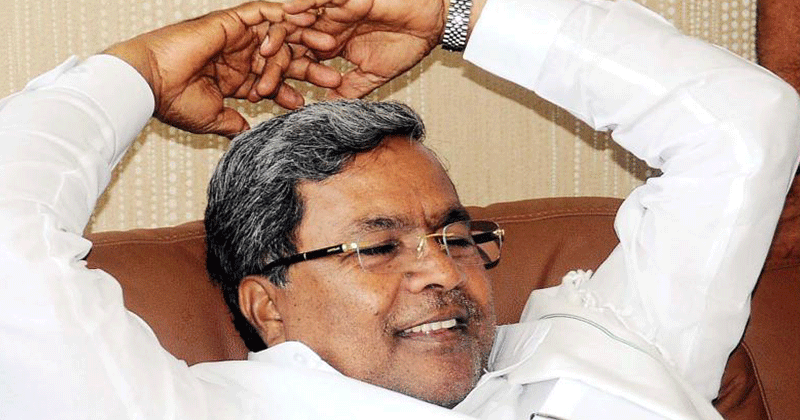 The voting ended in the state of Karnataka with a large voter turnout yesterday at 06:00 PM. Following the voting of the assembly, the exit polls by various news channels were announced.
The exit polls did not show a definite winner. Out of the 9 exit polls, 6 stated that BJP will emerge victorious, while the remaining 3 predicted that Congress will become the single largest party.
And this results in a hung assembly. What is a hung assembly you ask?
A hung parliament is a term used in legislatures under the Westminster system to describe a situation in which no particular political party or pre-existing coalition (also known as an alliance or bloc) has an absolute majority of legislators (commonly known as members or seats) in a parliament or other legislature.
So will it be a hung assembly in Karnataka? Who knows, after all exit polls are never definite.
READ ALSO: KARNATAKA ELECTIONS: voter takes a picture of casting vote
EXIT POLLS
Axis-India Today poll showed the Congress could win up to 118 seats (106-118 range), the Today's Chanakya claimed the BJP may win up to 131 (109-131 range) seats in the high-intensity contest that saw Prime Minister Narendra Modi, BJP chief Amit Shah and Congress president Rahul Gandhi campaigning in the do-or-die electoral battle. Today's Chanakya has given the Congress a minimum of 62 seats and a maximum of 84 seats.
If the Axis poll turns true, incumbent Siddaramiah would become the first chief minister after Ramakrishna Hegde in 1985 to return to power.
The C-Voter gave the BJP a range of 107 seats (101-113) while it predicted that the Congress could end up with 88 (82-94).
The VMR prediction for Times Now showed that Congress could get 97 seats and closely followed by BJP at 94 while JD(S) is at a distant third with 28 possible seats.
Among the pollsters, those which gave the BJP the edge also include CNX (102-110), Jan Ki Baat (95-114), Digvijay News (103-107), News Nation (105-109) and NDTV's analysis of exit polls (101).
READ ALSO:  KARNATAKA ELECTIONS: will JD(S) support Congress or BJP?
RELAXED SIDDARAMAIAH
Meanwhile, Karnataka Chief Minister Siddaramaiah has asked his party members not to worry about the forecasts.
Terming the exit polls as "entertainment for the next 2 days", Siddaramaiah on Sunday morning, in his tweets, asked the party workers to "enjoy your weekend" and said "we are coming back".
Exit opinion polls are entertainment for the next 2 days

Relying on poll of polls is like a person who can't swim crossing a river on foot relying on a statistician who told him the average depth of the river is 4 feet

Please note average of 6+4+2 is 4. At 6 feet you drown! 1/2

— Siddaramaiah (@siddaramaiah) May 13, 2018
So, Dear party workers, supporters & well wishers, don't worry about exit polls. Relax & enjoy your weekend.

We are coming back. 2/2

— Siddaramaiah (@siddaramaiah) May 13, 2018
On Saturday, Siddaramaiah exuded confidence that Congress party will come back to power with a complete majority and will get over 120 seats.
222 out of 224 Karnataka Assembly constituencies voted on Saturday. Counting of votes and the announcement of results will take place on Tuesday, May 15.