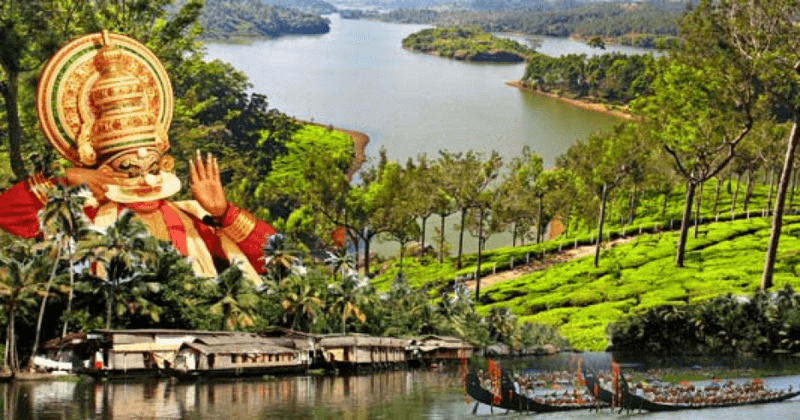 A significant drop in India's Multidimensional Poverty(MDP) thanks to the performance of five key southern states.MDP is an international standard to measure acute poverty based on three key categories- health, education and living standards. Considering the improvement between 2005-06 and 2015-2016, the poverty level of the country has come down from 55% to 21%. This has improved India's MDP ranking to 26 from previous 54.
The paper 'Estimates of the multidimensional poverty in India: Evidence from
National Family Health Survey-4(2015-16)' authored by Professor S.P.Singh and
research scholar Akash Arora of Department of Humanities and Social Sciences in IIT
Roorke along with Mohammad Zakaria Siddiqui, an Australia based development scientist
has identified that "the lower poverty burden of poverty" among the South Indian
states have made possible this significant fall in MDP. The fall has been happening at
the rate of 3.4/ annum. The data for this significant study is extracted from the
National Family Health Survey-4(NHFS 2015-16) and the report will be published later
in this month.
See also: The only place in Kerala where we get Jack fruit Coffee
The National MDP average is 21% while for the five southern states (Kerala, Tamil
Nadu, Karnataka, Telangana and Andhra Pradesh)average is 9%.Among the southern states
Kerala has done exceedingly well with an MDP of 1%.Tamil Nadu(6%), Karnataka(11%),
Telangana(14%) and Andhra Pradesh(13%) and next to Kerala. Bihar is the poorest state as per the reports with MDP standing at 43% and UP accompanies Bihar with 31%.
Dr.Siddiqui notes in the report about the exceptional performance of Kerala.He
says"Even in dymnamic terms Kerala, with the lowest poverty level in 2005-06 at 12%,
has the fastest rate of decline in relative terms, that is, relative to its previous
level of poverty of 91%, while Bihar's poverty declined in relative terms by only
45%.This pattern is generally true with all other South Indian states".
Among the total of 640 districts in India, 31 districts belonging to Eastern or
Central India has an MDP over 50%. The largest prevalence is in the districts of Uttar
Pradesh and Madhya Pradesh. Bihar's MDP stands between Congo and Yemen while UP's between Vanuatu and Ghana. Gujarat's MDP is at 16% and West Bengal at 17%.Another
significant finding of the report is about Chattisgarh affected by Left Wing Extremism has
done well by bringing down the poverty rate from 71% to 22%.
Some economists have a different opinion as they consider that there are 'technical
problems' related to state wise disaggregation and some maintain that India definitely
has not done well enough in certain indicators of MDP.Those who maintain that India
has not fared well in some MDP indicators point out India's poor performance in
nutrition and child mortality.
Anyway its another feather to Kerala's cap, the state which has the maximum literacy
and also the life expectancy.