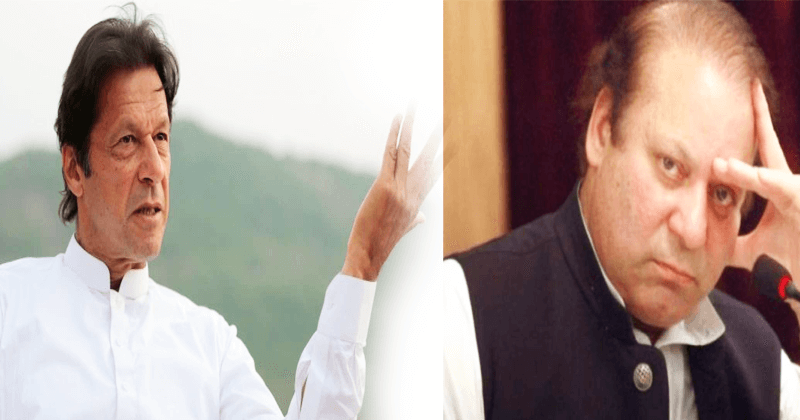 Pakistani politicians also prove that they are not behind their Indian counterparts in bringing out something from the vault of history. The recent addition to that legacy is
Imran Khan who recently considered Pak former PM Nawaz Sherif to modern day Mir
Jafar. Responding to the former Pak PM's statement that the non-state actors in  Pakistan were responsible for the 26/11 Mumbai Attacks, Imran Khan said that Nawaz Sharif was speaking "PM Narendra Modi's language" to protect his wealth stashed in his son's companies.
So who was Mir Jafar?
Mir Jafar was a Commander in Siraj-Ud-Daulah's army. He colluded with the British under the leadership of Robert clive which led to the defeat of Siraj-Ud-Daulah who had been the
Nawab of Bengal in the Battle of Plassey in 1757. British after becoming victors made Mir Jafar first Najafi Nawab of Bengal.
See also : Hafiz Saeed urges Pakistan to quit friendship with India and America
Imran Khan called everybody's attention to the controversial interview given by Nawaz
Sherif to The Dawn. In that interview, Nawaz Sharif had reiterated India's words that
terrorist operations were taking place in Pakistan's soil and that terrorists from
Pakistan were responsible for 26/11 Mumbai attacks in which 164 people were killed.
In the interview, Sharif was cautious enough to avoid the names of the mastermind of
Mumbai 26/11 Hafiz Said and his organisation Jamaat- ud -Dawah and also he kept mum about Jaish-E-Mohammad.Sharif Said,"Militant organisations are active. Call them non- state actors, should we allow them to cross the border and kill 150 people in Mumbai?".After hearing this comment, Pakistan Tehreek-e-Insaaf (PTI) founder Imran Khan accused Nawaz Sharif of towing the line of Narendra Modi.
IN 2016 Nawaz Sharif's son Hussain Nawaz had challenged Imran Khan to prove his financial fraud allegations towards the Sharif family. Now the dispute has attained its historical perspectives with Imran Khan's recent statements.