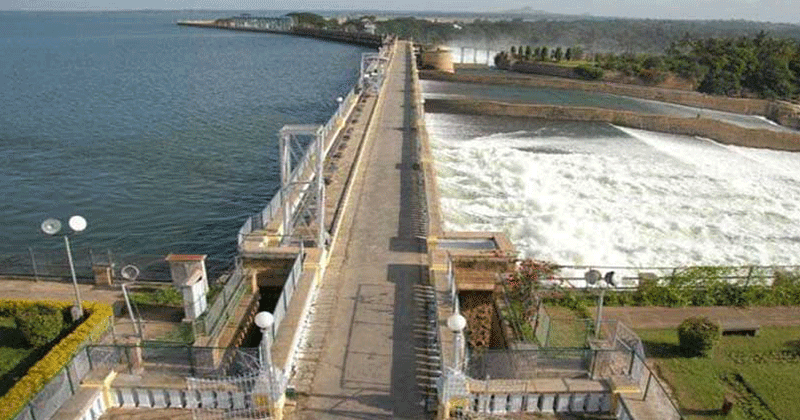 Today the Supreme Court had reviewed the Cauvery water row and had asked the Center to submit its overdue draft on the issue.
The Centre on Monday placed before the Supreme Court a draft of the Cauvery management scheme for implementation of the apex court's February 16 judgment for sharing the river's water.
The bench said it will not go into the correctness of the draft Cauvery scheme framed by the government and will examine only one issue – whether the scheme conforms to its judgment of February 16.
"We need to examine whether draft Cauvery scheme submitted by Centre is in consonance with our judgment," said the bench and fixed May 17 as the next date of hearing.
While submitting the draft scheme, the Centre said it faced a dilemma about the nomenclature of the body that will be entrusted the task of supervising the sharing of Cauvery water as per SC's verdict. Centre said it was unsure whether to call the supervising body a Board, Authority or Committee. Attorney General KK Venugopal said the Centre would leave nomenclature to the court.
READ ALSO: Supreme Court to hear Cauvery case today, Modi- Center to submit draft
The Supreme Court had on May 3 strongly rapped the Centre for not framing the Cauvery management scheme to implement its verdict on river water sharing between four southern states, even as Tamil Nadu attacked the union government for its "partisan" attitude saying this was the "end of cooperative federalism." 
The Centre had told the top court that Cabinet approval for the scheme could not be obtained since Prime Minister Narendra Modi and his cabinet colleagues were busy in the Karnataka poll campaign.
The top court had on February 16 raised the 270 tmcft share of Cauvery water for Karnataka by 14.75 tmcft and reduced Tamil Nadu's share, while compensating it by allowing extraction of 10 tmcft groundwater from the river basin, saying the issue of drinking water has to be placed on a "higher pedestal".
It had then asked the Centre to formulate a scheme to ensure compliance of its 465-page judgement on the decades-old Cauvery dispute. It had modified the Cauvery Water Disputes Tribunal (CWDT) award of 2007 and made it clear that it will not be extending time for this on any ground.
With the apex court's verdict, Tamil Nadu, Karnataka, Kerala and Union Territory of Puducherry would be annually entitled to 404.25 tmcft, 284.75 tmcft, 30 tmcft and 7 tmcft of Cauvery water respectively out of the total of 740 tmcft.