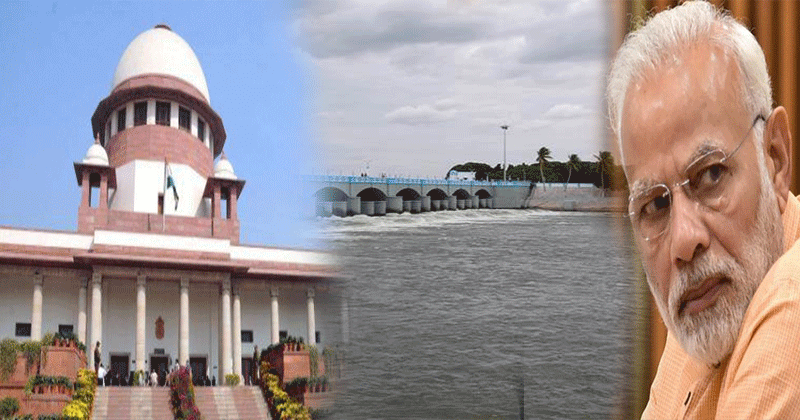 The decade-old Cauvery water row still continues as Tamil Nadu is yet to receive the water it needs and ordered by the Supreme Court.
Today, the farmers of the Cauvery Delta region, along with the political leaders and the state government are waiting for the Supreme Court's decision which follows the hearing.
During the hearing, the Modi-led Center is expected to submit a draft scheme for distribution of water to Tamil Nadu.
The draft was to be submitted before but was postponed as the Center failed to meet the deadline as Prime Minister Narendra Modi was busy with the Karnataka elections campaign.
READ ALSO: Supreme Court raps Karnataka Court on Cauvery water issue
With Karnataka elections over, it is expected that the Centre may not drag the matter further.
The setting up of Cauvery Management Board (CMB) has been elusive ever since the Cauvery Water Disputes Tribunal (CWDT) gave its final award in 2007. It took six years to notify the award.
Giving its ruling on appeals against the CWDT's final award, the Supreme Court on February 16 directed the Centre to constitute the CMB within six weeks. But the order was not obeyed, leading to Tamil Nadu government preferring a contempt petition against the Union government. Already, Tamil Nadu is disappointed as the court reduced the State's share by 14.5 tmc to 177.25 tmc.