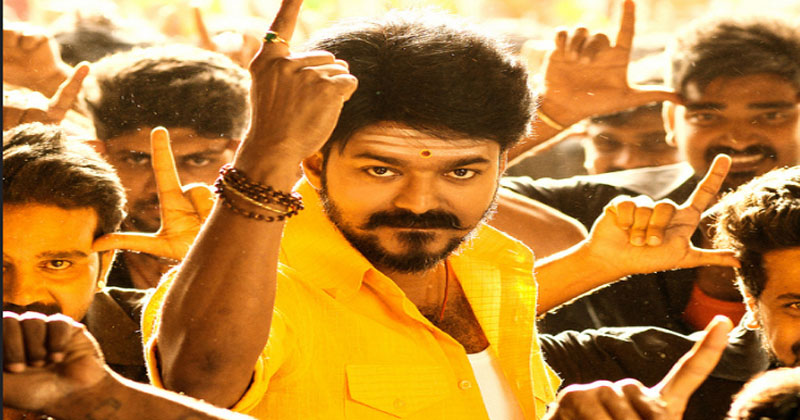 Santhosh Narayanan, who made his debut in Kollywood in 2012, has carved a niche for himself in a short span of time.
In his career spanning six years, he has scored tunes for the likes of Dhanush, Thalapathy Vijay and Superstar Rajinikanth as well.
Santhosh celebrated his birthday on May 15 along with his family and friends.
Recently, Thalapathy Vijay who is known for encouraging new talents has apparently sent a text message to Arunraja wishing him success on his debut directorial vehicle. Arunraja took to his Twitter space to share his happiness.
Meanwhile, music composer Santhosh Narayanan who celebrated his birthday yesterday met Superstar Rajini to seek his blessings. To his surprise, Thalapathy Vijay has gifted Santhosh a cricket bat that has a sticker that reads SaNa and has his autograph on it along with the words: "Happy birthday nanba".
Read Arunraja and Santhosh Narayanan's exciting tweets below:
U've never missed to encourage and appreciate Me,My dearmost #Ithayathalapathi Anna.Waking up&seeing ur msg,triple positive&encouraging words made my day as the career best day, i m gifted to have blessings and appreciations from u? Cant thank u enuf & always luv u ??

— Arunraja Kamaraj (@Arunrajakamaraj) May 16, 2018
Had a very special surprise from dear @actorvijay sir. So sweet and thoughtful of you sir to sign and wish me on this specially made bat. This one has become a special monument for me ! Thank you Anna ? pic.twitter.com/dRnEPh6X6a

— Santhosh Narayanan (@Music_Santhosh) May 15, 2018
Had a great start to the day with wishes and blessings from our beloved #kaala @rajinikanth sir. pic.twitter.com/V6FHoemWEr

— Santhosh Narayanan (@Music_Santhosh) May 15, 2018
Also Read: See The Most Beautiful And Bold Actress Of America: See Pics