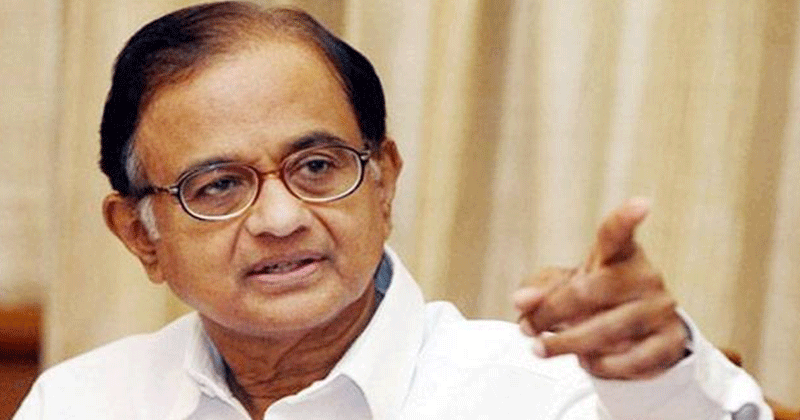 TODAY BJP CM candidate BS Yeddyurappa is going to swear-in at 09:00 AM, but without the happiness, he had the last time he swore in as the Chief Minister.
Is it because of the Supreme Court order?
But this swearing-in has evoked criticism from the former Union minister P Chidambaram on Thursday. Taking to Twitter, Chidambaram said:
I salute the Supreme Court. If I were Mr Yeddyurappa, I will not take oath until the hearing at 10.30 am on Friday, 18th May.

— P. Chidambaram (@PChidambaram_IN) May 17, 2018
The former finance minister was referring to the court's agreement to see the letters dated May 15 and 16 written by Yeddyurappa to Governor Vala, staking claim to form a government and fixing the next hearing for Friday (May 18) at 10.30 am.
READ ALSO: BJP TO PROVE MAJORITY ON THIS DATE; BREAKING NEWS
He further added: 
Mr Yedyurappa's letter to the Governor will seal his fate. There is no mention of a number bigger than 104. The Governor's invitation does not mention any number at all!

— P. Chidambaram (@PChidambaram_IN) May 17, 2018
On Wednesday, the Congress and JD(S) staked a claim before the Governor to form the government in Karnataka with their combined 116 seats, shortly after the BJP approached the Governor with its claim to form the government with 104 seats in the currently 222-member Assembly. This was before the governor invited the BJP, the single largest party with 104 seats but short of the 112-seat majority, to form the government.
The Congress-JD(S) alliance asked the Governor to call them to form the government following a Supreme Court order of March 2017 in the case of the formation of a government in Goa where two parties were invited instead of the single largest party.
The Governor, however, gave the BJP 15 days to prove its majority in the hung Assembly where the Congress has 78 members, the Janata Dal (Secular) 37 members and there are three others, including a BSP member, allied with the JDS.
Late at night, the Congress filed a petition before the Supreme Court Registrar challenging the Governor's decision and seeking an urgent hearing by the Chief Justice of India tonight itself. The top court, however, decided not to stop BJP's BS Yeddyurappa from being sworn-in as the chief minister of Karnataka at 9 am on Thursday but said his swearing-in would be subject to the outcome of the writ petition.