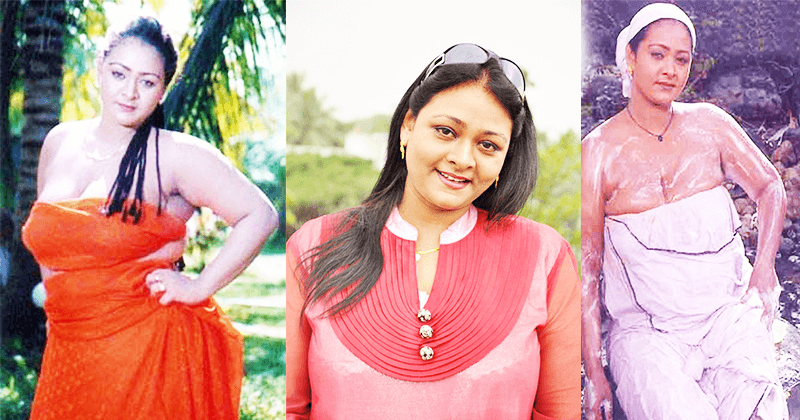 Shakeela, who once on her two shoulders kept the Malayalam Adult Film industry running is coming back again! Well, this time it's not her really but the sexy Richa Chada donning her role. The whole country watched the story of another South Indian erotic actress Silk Smitha's story through 'The Dirty Picture' when the beautiful Vidya Balan donned the role. After the huge success of 'The Dirty Picture', this time its Shakeela's biopic. Shakeela was a popular adult film actress who acted in several movies in Malayalam, Tamil, Telugu, and Kannada during the 90s. She also acted in some mainstream Malayalam and Tamil movies along with superstars like Mohanlal and Vijay. Once a sensation among the men of all age group, current whereabouts of this luscious actress.
The new movie is based on Shakeela's life when she entered into the adult film industry at the age of 16 and her life from there on. The film is directed by Indrajit Lankesh, brother of Gauri Lankesh, the Kannada journalist who was shot dead earlier. The works will start on this April and the release will be in earlier 2019.
See also :Sunny Leone stunned everyone with her latest nude 'lingerie' pics: See Pics
About Shakeela
Her debut was along with her mentor, none other than Silk Smitha in the Malayalam Soft Porn movie 'Play Girl'.In that movie, Shakeela played the role of Silk's sister. In an interview, Shakeela once told that she was much admired by Silk Smitha and that her acting in two-piece outfits and short skirts had inspired her to take that kind of roles. In Silk Smitha's biopic 'Dirty Picture' Shakeela was pitched as Silk's rival and successor and the role was donned by Arya Bannerjee.
Shakeela's first successful film as a lead actress was a 2000 release Malayalam movie 'Kinnarathumpikal'.This movie was a trendsetter of that era, and still now is with the movie's classic dialogue," who has not done sin, Gopu?" finding mention in many Malayalam new gen movies.
Shakeela films got dubbed not only to major Indian languages but also to Chinese, Nepalese and several other languages. In an interview to a Kannada Channel, she once spoke about the family hardships which 'forced' her to take the field of adult films. She said that her parents put the burden of maintaining the family of them and her six siblings on her head.
Shakeela's influence in Kerala's Soft Porn movie field is such that, even after her retirement from the Soft Porn movies which were released were called 'Shakeela Movies'.Shakeela's historical fanfare and at one time the box office collections of her movies rivaled the films starring superstars like Mammootty and Mohanlal.
Shakeela has recently announced her come back after a long time through the Telugu movie Seelavathi.