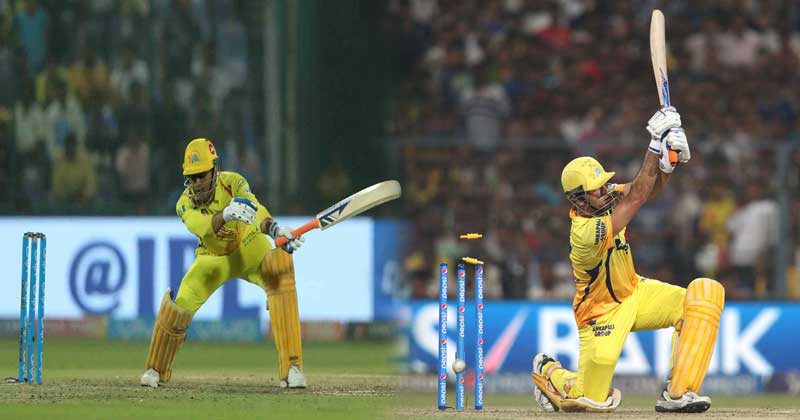 Delhi Daredevils' Harshal Patel revealed how the team exposed Chennai Super Kings skipper MS Dhoni's weakness in the Indian Premier League (IPL) 2018 match on Friday. Other franchises can now take a leaf from Delhi's strategy book and try to do the same in playoffs.
Chennai Super Kings batsman MS Dhoni wasn't at his usual best in Friday's Indian Premier League (IPL) 2018 encounter against hosts Delhi Daredevils at Feroz Shah Kotla stadium. The 36-year-old could only score a sluggish 17-run knock off 23 balls and failed to catch up with the asking run rate before giving away his wicket.
DD all-rounder Harshal Patel, who was named Man of the Match for contributing equally with both bat and ball, revealed the team's plan for CSK skipper that paid the right dividends and the hosts came out triumphant from the tie that didn't mean anything in terms of points for both teams."I mean we all knew what he can do and we knew what his strong zones were. So the plan was not to get hit in his strong zone. We wanted him to hit in areas where he is not really comfortable. So we came up with a plan [and that was] to bowl slow and wide and executed it really well," revealed Harshal, who scored a quick-fire 36 and also took a wicket in his highly economical 4-over spell on Friday.
Also Read: IPL 2018: AB de Villiers hits a huge six and sent the ball out of the ground: Video.
Just like every other batsman, even Dhoni has his strong and weak areas. The Daredevils' strategy of bowling slow and wide to the former Indian captain produced just the result they had expected. Seeing Delhi shut down Dhoni, other teams could also utilise this strategy to limit the CSK skipper's hitting prowess in the playoffs.
After a poor IPL season for the Rising Pune Supergiant, Dhoni soared back to form in the yellow jersey this time as he marked his return as captain of the Chennai Super Kings.