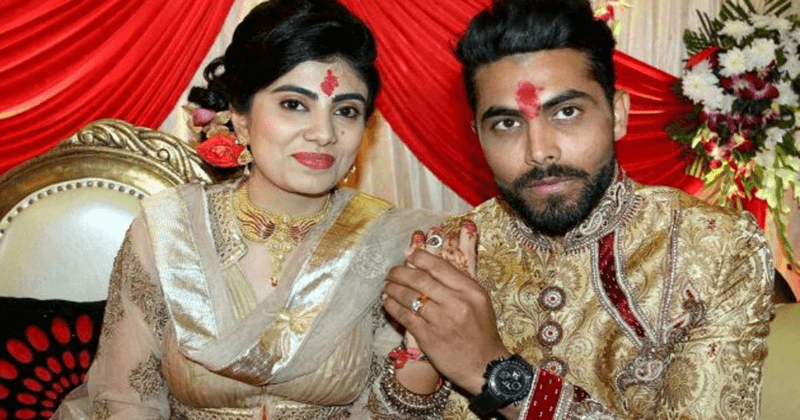 News on the Police high handedness and atrocity are not new to the people of India. Many had kind of bad experiences with the police but that didn't get much channel attention. Now Riva Solanki, wife of the Indian Cricketer Ravindra Jadeja, is the victim. A minor accident caused in the Sharu Section Road in Jamnagar, Gujarat involving Riva's BMW and a policeman's motorcycle. As per the accounts of an eyewitness, this policeman behaved violently, got down from his motorcycle and started physically attacking Riva.
India Tv Report has arranged the incident thus. Riva was traveling in a BMW car when it was hit on the bike. Both the vehicles stopped. When Riva got out of the car, the constable started attacking her. The constable's name is identified as Sanjay Ahir. Riva was injured in the physical assault. Some bye standers interfered and saved her from the clutches of the constable who even pulled her hair during the altercation.
See also:Are the Police here to support the culprits and their political bosses?
Pradeep Sejul, Jam Nagar Superintendent of Police said that the department had begun the procedure to register an FIR. He added that as assaulting a woman was a serious crime, Ahir was likely to face departmental inquiry and suspension. The Police report also stated the presence of a child along with Jadeja's mother who was also seated in the car.
Riva and Ravindra Jadeja tied the knot in April two years ago. Ravindra Jadeja, a Chennai Superkings all-rounder is currently preparing for the Qualifier 1 match of the Indian Premier League 2018, which will take place on Tuesday. In this match, CSK will be fighting against Sun Risers, Hyderabad with the winner getting qualified to the finals.