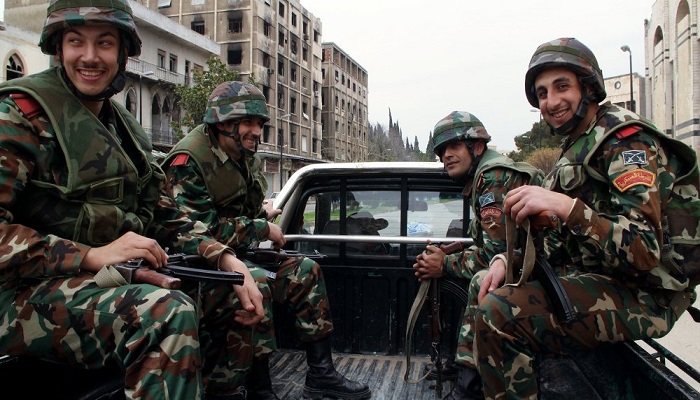 "We've been dreaming of this moment for a long time, and now the dream has become reality," he said.
Syria's army has ordered to return home for men conscripted for compulsory service in 2010, the year before war broke out, fighters and local media said on Saturday.
The decision ends the drawn-out deployment of thousands of Syrians who enlisted for the mandatory 18 months of military service in 2010, but who ended up serving for eight years because of the war.
Al-Watan, a Syrian daily close to the government, reported that the army had "issued a decision to demobilise the officers and reservists of Recruitment Class 102 as of 1 June 2018".
The decision comes in the wake of a string of military gains around the capital Damascus and in the central province of Homs.
Mohammad, 27, has been serving for eight consecutive years after enlisting in 2010, but will finally go home next month.
Read More: Prime Minister failed to keep his promise on national security, Says Congress' Ghulam Nabi Azad
"I feel like I just won a huge battle," said Mohammad, who hails from Syria's second city Aleppo.
"I called my family this morning and told my mom to congratulate me as I'd been discharged. She was surprised and didn't know what to say," he told from Damascus, where he is now deployed.
Before Syria's conflict erupted in 2011, men 18 and older had to serve between 18 months and two years in the armed forces, after which they remained part of the reserves.
But when war broke out, anyone enlisted remained deployed on active duty. The regime initially lost swathes of territory and its 300,000-strong army was nearly halved by deaths, injuries and defections.
Russian air strikes, local militiamen and fighters from Iran, Iraq, Lebanon and elsewhere have helped it recapture much of the territory it lost.
Mohammad was expecting to serve until 2012 but ended up fighting for years longer along several fronts, including the Eastern Ghouta rebel bastion outside Damascus.