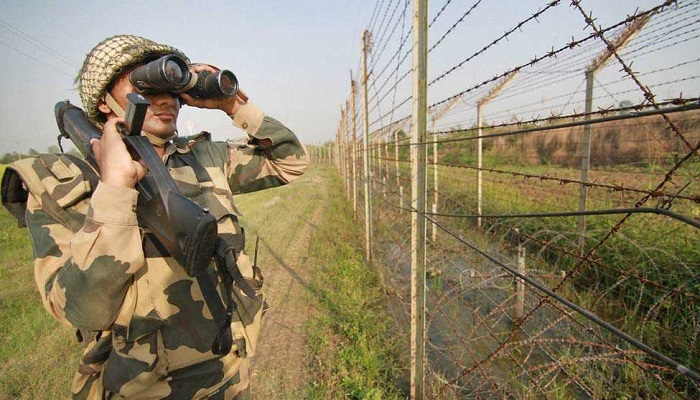 A Pakistani national was arrested today by the Border Security Force (BSF) when he attempted to cross the country through the international border in Gujarat's Kutch district, an official said.
Three SIM cards and two mobile phones were found in his possession, the BSF official said. The man, in his early thirties, identified himself as Raju, he said.
Read More: A mobile phone technician convicted of blackmailing a woman for Dh100,000
He attempted to enter Kutch district from neighbouring Sindh province in Pakistan early this morning when a BSF patrol team caught him, the official said, adding that he tried to cross over through a patch in an unfenced area between border pillars 1085 and 1090.
"The man was being questioned. The BSF would later hand him over to the local Khavda police for further action," he added.