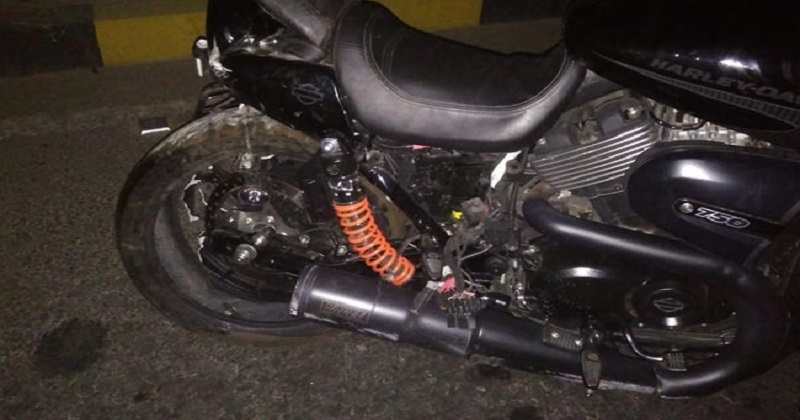 A motorcyclist riding his Harley Davidson has been missing since last night after he was hit by a speeding car on the Delhi-Noida-Direct Flyway and fell in the Yamuna river.
The incident took place around 1 am. The rider has been identified as Ayushman Puri, a resident of Sarita Vihar in south Delhi.
The driver of the red Toyota Etios Liva was speeding from Delhi towards Noida, police said. It hit the black Harley Davidson Street Rod, a 750 cc motorcycle, from behind and dragged it for many metres, following which Ayushman Puri went over the guard rails at the side of the road and fell into the Yamuna underneath.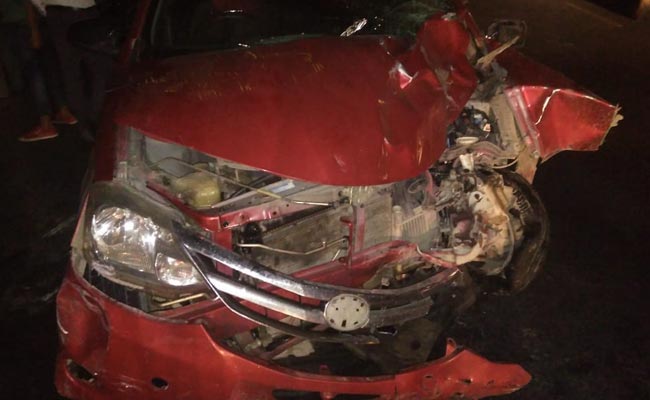 Such was the impact that the car's front was left badly mangled. The Etios Liva, which hit the bike from the passenger's side, lost most of its front bumper, side panels and even the front hood, that is made out of heavy metal. The Harley Davidson's rear end – suspension, seat and wheel are bent, displaying the severity of the hit it took.
Also Read: Four persons, including two women, were killed in accidents
Eyewitnesses tried to catch the driver of the Etios Liva, but he left the car behind and fled.
Delhi Police, Fire Department, Boat Club and the DND staff rushed to the spot, and divers were deployed to locate the rider. After many hours of search, the rider has still not been found.
The eight-lane, 9.2-kilometre long Delhi-Noida-Direct Flyway, also known as the DND flyway, crosses the Yamuna river and connects south Delhi to Noida, cutting down commuting time between the two cities drastically.