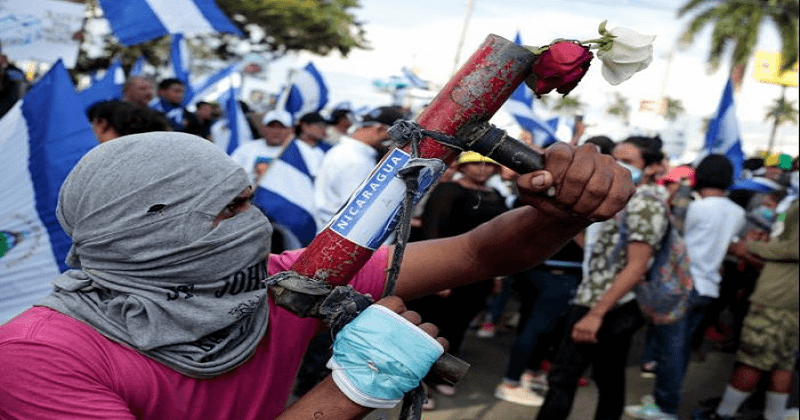 A Wednesday among the days in the violence since protests against Nicaraguan President Daniel Ortega began more than a month ago, killed fifteen people and more than 200 injured, police reported on Thursday.
The Central American country's Episcopal Conference of Catholic bishops, condemned the bloody blood wars, which addressed it "organized and systematic aggression" and suspended talks with the government that had been scheduled for Thursday.
The pro-government armed groups opened fire on the marchers during a demonstration on Wednesday, Nicaragua's Mother's Day, a witnessed stated. The march was held to remember the children who were among more than 80 killed since the start of protests.
"The number of people killed as a product of the actions of delinquent groups who operate wearing masks is 15," said National Police Sub-Director Francisco Diaz, saying seven of those died in the capital, Managua. He said 218 people were injured.
The army said it was treating some of the injured, including several police officers. According to the CENIDH, a Local human rights organization, Wednesday's events had led to 16 deaths, and that 100 people had been killed since the protests began.
The government denied allegations by rights groups that the aggressors were government supporters and said it bore no responsibility for the violence since the student-led protests started in April, triggered by proposed changes to the social security system.
The European Parliament on Thursday condemned what it called "brutal repression" in Nicaragua and called for elections, echoing calls for Ortega to move the 2021 presidential election earlier.
In a sign Ortega was responding to international pressure, the government and the Organization of American States
issued a statement saying the head of the electoral commission, Roberto Rivas, had resigned.
Read More: Striking farmers stop supply of vegetables, milk; prices likely to rise
In December, the United States imposed sanctions on Rivas, citing allegations he amassed wealth beyond his income including private jets and yachts, and accusing him of electoral fraud.
Ortega was elected for a third consecutive term in 2016 with more than 70 percent of the vote, a result questioned by observers who said the government had suppressed opposition.
In a letter to Ortega published on Wednesday, business association COSEP urged the 72-year-old president to push up the 2021 vote to a date agreed on by the government and civilian representatives.