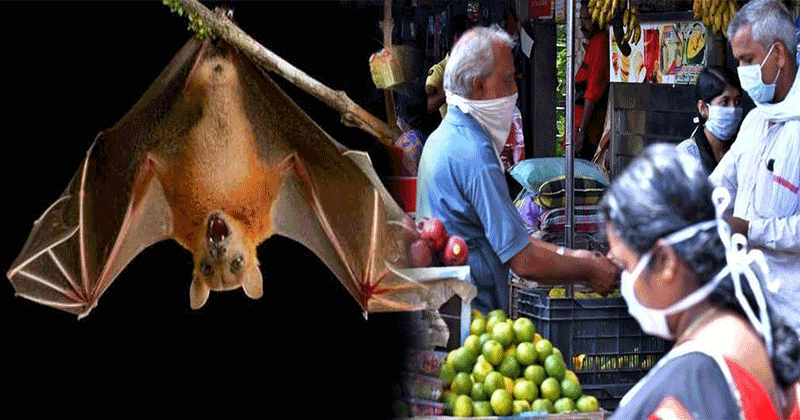 The Nipah virus continues to torment the citizens, physically, mentally and economically.
The death toll has risen to 16 after 2 more victims succumbed to the illness in Kerala's Kozhikode.
Health Minister KK Shailaja has warned the native of a possible 2nd outbreak of the Nipah virus.
"We have to be very cautious," she said and added that even though there is no need to panic, as a matter of caution, all possible precautionary steps should be taken.
"We had indicated at the outset itself, there could be a possible second outbreak and the vulnerable are those who would have come in contact with the affected. All such people have to be closely watched… tests will reveal only at the appropriate time when the symptoms of Nipah virus surface, so all those who have come in direct contact with the earlier affected have to see they get in touch with the special control room set up in Kozhikode," she said.
READ ALSO: 753 people are under watch for Nipah virus symptoms: WHO
As a precautionary method, the hospital staff where the last 2 victims breathed their last, have been asked to take a week's time off; including the nurses and the doctors.
Rasin, who was 25 years old dies on Thursday. He was initially treated at the Balussery hospital. He had first tested negative for Nipah, but later developed symptoms again and was admitted to the hospital where he died. He is suspected to have contracted it from one of the earlier victims.
The district bar association has requested the collector to temporarily put hold all official matters over the death of a superintendent of Kozhikode district court complex. The health minister, however, said that the situation didn't warrant the shutting down of the court, and people who were in contact with the victims are under surveillance.
Taking into account the gravity of the situation, the Public Service Commission (PSC) on Friday has postponed all its examination till June 16. And while the new academic year began on Friday in all schools in the state, schools in Kozhikode will open only on June 5.
Meanwhile, as part of 'Nipah alert', those who visited Kozhikode Medical College casualty, CT scan room and waiting room on May 14 and the Balussery Taluk Hospital on May 18 have been asked to contact the Nipah cell immediately.
Of the 203 samples tested for Nipah, there have been 18 positive cases, of whom 16 persons have lost their lives. There is one unconfirmed death and 17 suspected Nipah cases are under observation, according to the official.
Union health ministry has issued a health advisory saying it's localised and there is no need to panic.