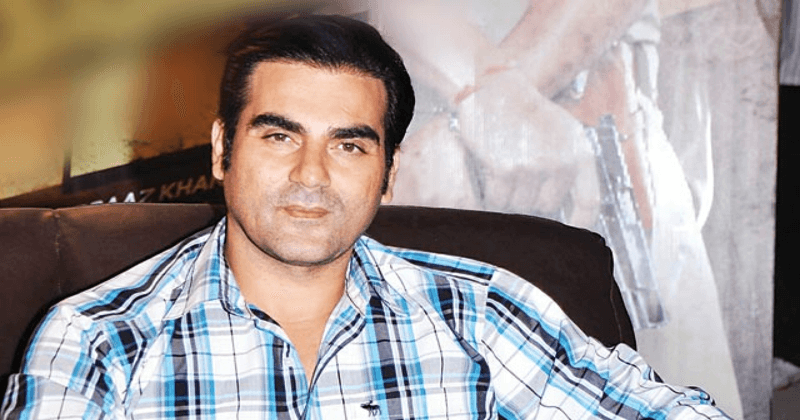 A tip-off from the bookie Sonu Jalan had led to Bollywood superstar Salman Khan's brother Arbaaz Khan in the betting case during the recently concluded Indian Premier League(IPL).Arbaaz Khan on Saturday appeared before Mumbai Police at the Thane police station after being summoned for recording his statement in his alleged connection with an IPL betting racket.
The actor reached the Thane Police Station in a black BMW car at around 11:00 AM earlier today and he would be questioned by a five-member investigation team headed by Senior Inspector Pradeep Sharma. Salman Khan's bodyguard Shera accompanied the actor cum producer Arbaaz to the station. Arbaaz Khan remained tight-lipped to all the queries made by the media at the station vicinities.
See also: Bollywood Actor involved in IPL betting scam? BREAKING NEWS
Arbaaz Khan's involvement with the betting gang came to the fore when then bookie Sonu Jalan decided to take revenge on the actor for not paying 3 crores on behalf of the betting game victory to him. During the interrogation, Jalan had shown some photographs of him with Arbaaz Khan which proved their link.
Police Inspector Rajkumar Kothmire had confirmed that the police asked Arbaaz to appear before the Thane Anti Extortion Cell on Saturday. Kothmire said to IANS that the case investigations were going on since the past 5-6years and could involve amounts of over Rs500-600 crore. He clarified that the Police wanted to find out from Arbaaz what was his role in the entire matter.
The Interrogation Questions
*Did he get any threat from Sonu Jalan in last few days?
*How long he knew Sonu Jalan?
*His first meeting with the bookie
*Was he continuously in touch with Jalan
*other friends of Jalan in the film world
*Did Arbaaz place any bets through Jalan
*relationship between Arbaaz and Jalan
*Knowledge about this relationship by Arbaaz's family
On the police interrogation, the bookie Sonu Jalan has confessed to match-fixing in a Srilanka vs Australia test match in 2016 as well as a domestic match featuring players from Pakistan.