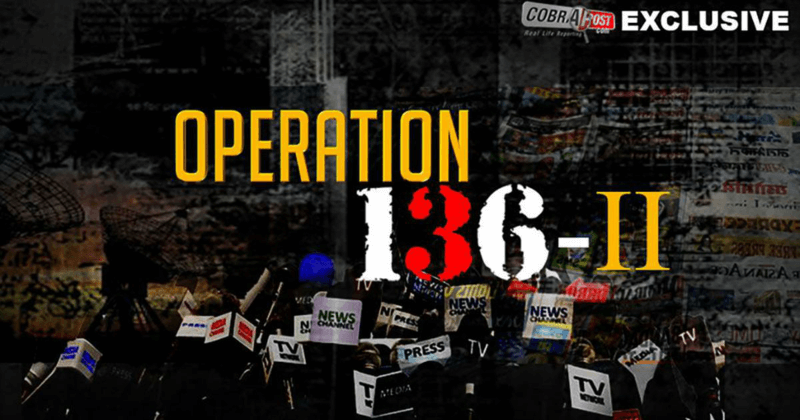 The allegations raised through a sting operation named 'Operation 136-11' towards the Zee Media Group by Cobra post has landed themselves in the legal mire. Not only the Cobra Post but the group has also sent legal notices to three other media platforms-The Wire, The Quint and Bhadas4Media-for publishing articles related to the Cobra Post allegation.
The legal notice to Cobrapost website called the 'so-called sting operation' a planned conspiracy and a set of self-serving, false, fabricated and baseless piece of writing which in itself was based on tampered, doctored and edited recordings.
See also:Al-Jazeera to shutdown for 'supporting terror
The notice has been issued to Cobrapost operator, its founder-editor Aniruddha Bahal, and reporter Pushp Sharma.
"The impugned press release and purported sting operation contains deliberate and fraudulent misinterpretations and presents a heavily concocted and fabricated version of the actual facts," the legal notice says. The notice accused Cobrapost of deliberately and fraudulently editing and tampering and fabricating the recorded videos and it also said that they concocted a story from false and incorrect information.
The Cobrapost had been accused of making a doctored video which prefixed and suffixed the actual conversations with trivial out of the context conversations in a deliberate attempt to disrepute the client.
The Zee Group asked through the notice to immediately remove all the articles related to the so-called sting operation, tender an unconditional apology in writing and stop any further re-circulation. publishing or reproduction of the defamatory content.
In case of noncompliance, the website is warned of civil and criminal proceedings, including monetary damages.