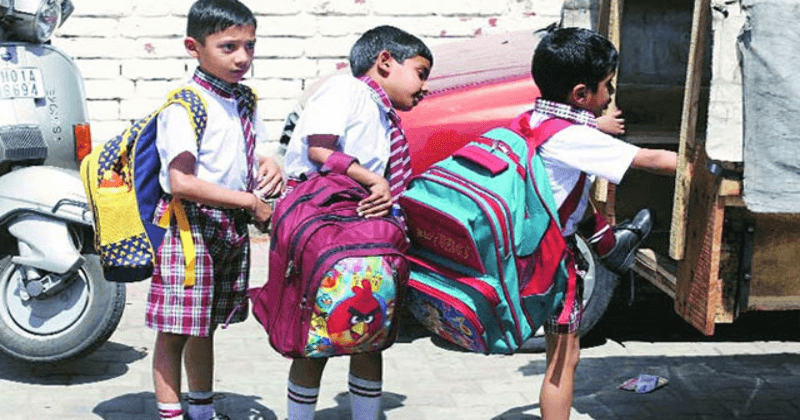 Acting fast on the Madras High court's order on Wednesday to instruct state governments to cut the weight of school children's bags and to do away with homework for classes 1 and 2, the Union Minister for HRD Prakash Javedekar assured today that the centre would bring a bill in parliament to do so. In an interim order, the Court also said to make the use of National Council for Educational Research and Training(NCERT) books mandatory.
The Court asked CBSE to set up flying squads to inspect schools violating the new directive.
Prakash Javedekar said that he welcomed the decision of Court and that the government was studying the order and would definitely do whatever is required.
See also:Expose benami property, win 1 crore: Central Government
While referring to the Government Orders(GOs) issued by governments of Telangana and Maharashtra, Justice N.Kirubakaran on May 30 directed the centre to direct the state governments and the governments of Union territories to formulate a "Children School Bag Policy".As per this policy, the weight of the satchels has to be reduced in line with the Centre's or State's directives.
The Bill is expected to be presented by the centre on the Monsoon Session of Parliament in compliance with the Right of Children to Free and Compulsory Education Act, 2009 and Union Minister for Human Resource Development Prakash Javedekar hoped it would be passed. The Minister said,"I believe there has to be a 'learn with fun'. Children should not be put under any pressure. We will do whatever is required to lessen the pressure on children in compliance with the court order".
The Court noted that children were neither weightlifters nor school bag loaded containers and asked the state governments to ensure that the weight of the school bags were not more than 10% of the child's weight.