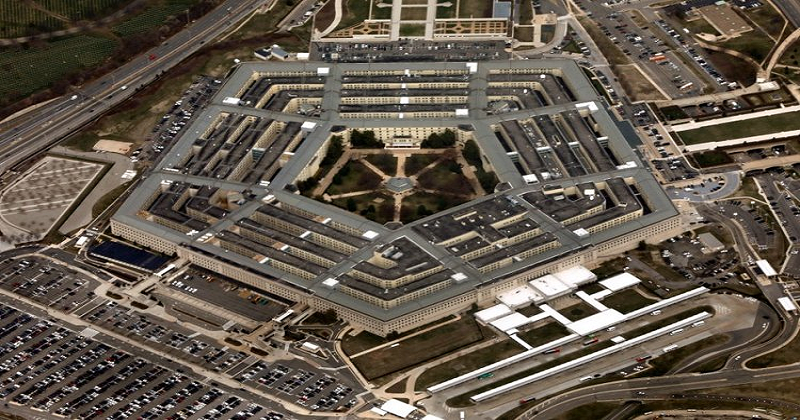 The US military on a secret research effort to use artificial intelligence to help anticipate the launch of a nuclear-capable missile, as well as track and target mobile launchers in North Korea and elsewhere.
The US officials familiar with the research that there are multiple classified programmes now underway to discover how to develop AI-driven systems to better guard the United States against a potential nuclear missile hit.
If the research is successful, such computer systems would be able to think for themselves, scouring huge amounts of data, including satellite imagery, with a speed and accuracy beyond the capability of humans, to look for signs of preparations for a missile launch, according to more than half a dozen sources. The sources included US officials, who spoke on condition of anonymity because the research is classified.
"We should be doing everything in our power to find that missile before they launch it and make it increasingly harder to get it off (the ground)," one of the officials said.
The Trump administration has proposed more than tripling funding in next year's budget to $83 million for just one of the AI-driven missile programmes, according to several US officials and budget documents. The boost in funding has not been previously reported.
Read More: Swimmer set off from Japan to San Francisco to become the first person who across the Pacific
"What AI and machine learning allows you to do is find the needle in the haystack," said Bob Work, a champion of AI technology who was deputy defence secretary until last July, without referring to any individual projects.
One person familiar with the programmes said it includes a pilot project focused on North Korea. Washington is in serious concern about Pyongyang's development of mobile missiles that can be hidden in tunnels, forests and caves. The existence of a North Korea-focused project has not been previously reported.
While that project has been kept secret, the military has been clear about its interest in AI. The Pentagon, for example, has disclosed it is using AI to identify objects from video gathered in its drone program, as part of a publicly touted effort launched last year called "Project Maven."