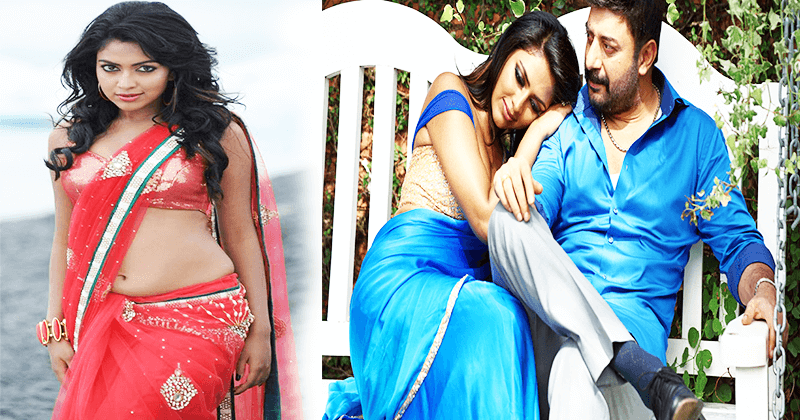 Amala Paul yet again to be a glamour sensation through a song in the revamped version of Bhaskar the Rascal. Mammootty and Nayan Thara starred Bhaskar the Rascal had been remade into Tamil in which the respective roles were donned by Arvind Swamy and Amala Paul. The glamorous role which had been taken up by Amala Paul received many criticisms in the social media after her divorce.
See also:Shakeela is back again!
The song "Ippothu en intha.." in Bhaskar's Tamil version is now trending in YouTube.Amala wearing a saree, in an extremely glamorous way is seen in the song. The song has been sung by Karthik and Andrea, lyrics by Madan Karkki and the music by Amarish Ganesh. Siddiq who had done the Malayalam Version did the direction in Tamil too. The film was released on May 17 and the songs have been creating a trend recently connecting the glamorous role of the actress to her early divorce.
Amala Paul had replied many times to the scathing criticisms on her glamorous roles connecting it with her divorce. She once said that she gave prominence to the spiritual and intellectual growth than a growth in the film industry. She termed her return to modelling and film industry only because of the reason that she did not want to cry over the spoiled milk.
Amala viewed Life as beautiful and when her marriage life started to affect this concept of hers, she got herself independent from that knot.