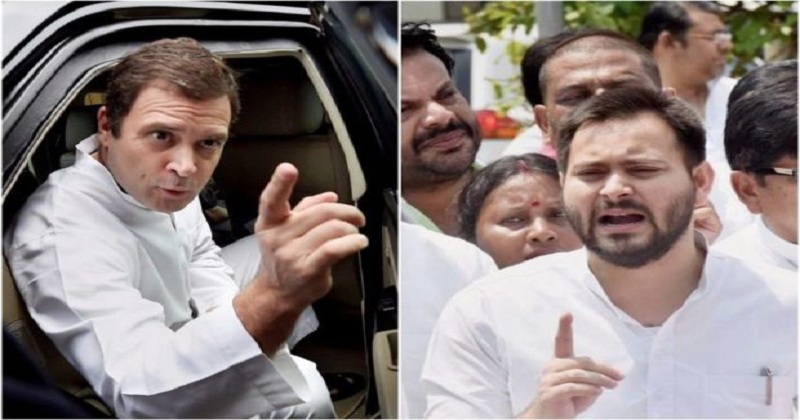 Tejashwi Yadav meets Rahul Gandhi , discusses 'grand alliance'
Congress chief Rahul Gandhi and Tejashwi Yadav, the leader of Lalu Yadav's Rashtriya Janata Dal, had a 40-minute meeting in Delhi today, sources said. The two leaders discussed the political situation in the country and in Bihar, the sources said.
After the meeting, Tejashwi Yadav tweeted a photo of them together, quoting a couple of lines from British poet William's Wordsworth. The poem is titled "The French Revolution as It Appeared to Enthusiasts at Its Commencement".
Also Read : 'How much does he know…' Arun Jaitley mocks Rahul Gandhi
A second tweet read: "We are here not to form govts but to transform the lives of the downtrodden people against the wishes of current right wing authoritarian regime. Our togetherness is aimed at protecting constitution,secular-democratic values & goals of Social Justice. We shall fight, we shall win".
In the backdrop of an energetic opposition push for a combined front against the BJP, Tejahswi Yadav has continued his attacks on the BJP and Prime Minister Narendra Modi in tandem with the Congress. Both RJD and the  Congress were thrown out of power in Bihar last year after Nitish Kumar swapped their Grand Alliance for a partnership with the BJP.