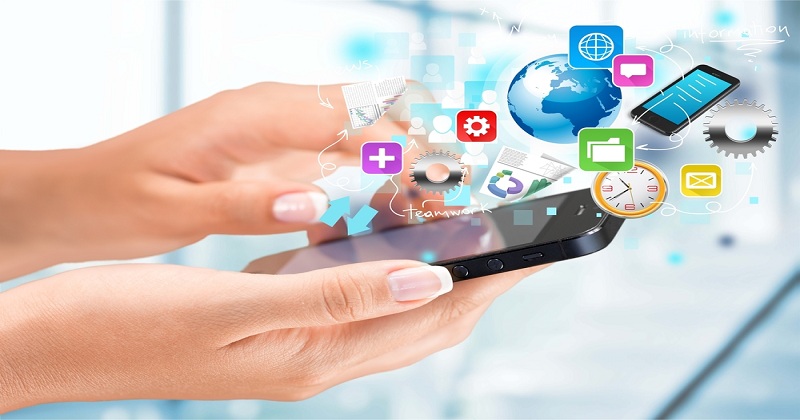 These Mobile Apps help you to reduce depression and anxiety
1. Moodpath
Moodpath asks daily questions to screen for symptoms of depression. Whether it's been a rough week or it's a concern about mental health, Moodpath aims to support and guide users out of the dark.
By using the questions to measure users' well-being and screen for symptoms of clinical depression, the app seeks to increase users' awareness and understanding of their thoughts and feelings.
After two weeks, the Moodpath provides users with an electronic document designed to aid in discussion with healthcare professionals. More than 150 psychological exercises are also provided to help further strengthen mental health in the meantime.
2. MY3
Designed for people who are depressed or suicidal, the MY3 app trains users to recognize suicide warning signs in themselves and others.
MY3 prompts users to choose three close contacts that they would feel comfortable contacting when feeling particularly low.
The app also helps users create a personal safety plan that encourages them to think through and list personal warning signs, coping strategies, and support networks.
Sometimes it's important to talk to someone who understands what you're going through. TalkLife provides users with a peer-support community 24/7.
Users can also share their experiences anonymously through TalkLife. Thousands of people are available to talk on the app, ready to lend their emotional support.
TalkLife users also don't need to worry about trolls — the app is clinically governed, and safeguarding is a main concern.
MoodTools is designed to combat negative thoughts and alleviate feelings of hopelessness through a variety of research-supported tools.
A thought diary is one of these useful tools. Users are encouraged to write down daily thoughts in order to analyze and identify negative thinking patterns.
Designed in collaboration with multiple mental health professionals, the app also provides users with a safety plan tool, self-help guidelines, informational videos, as well as a depression questionnaire designed to track severity of symptoms over time.
Also Read : WhatsApp to launch an exciting new feature soon 
5. What's Up
Using Cognitive Behavioral Therapy and Acceptance Commitment Therapy, What's Up uses a positive and negative habit tracker to help users keep up with good habits and ditch those that are counterproductive.
While the "Get Grounded" page contains more than 100 different questions designed to help users pinpoint specific feelings, the "Thinking Patterns" page helps users overcome these negative inner monologues. 
6. Headspace
The Headspace app is aimed at helping users maintain relaxation and mindfulness during busy schedules, specifically through guided meditations.
Through meditation techniques, Headspace provides a simple way to reframe stress. For more serious conditions, the app contains "SOS sessions" to manage moments of panic or severe anxiety.
A game focused on increasing resiliency, strength, and optimism, SuperBetterhelps relieve symptoms of anxiety, depression, and PTSD.
When people played SuperBetter for 30 days, their moods improved, symptoms decreased, and self-belief in achieving goals increased, according to a study by the University of Pennsylvania.
SuperBetter is designed to help users adopt new habits, strengthen relationships, complete meaningful projects, and achieve lifelong goals.