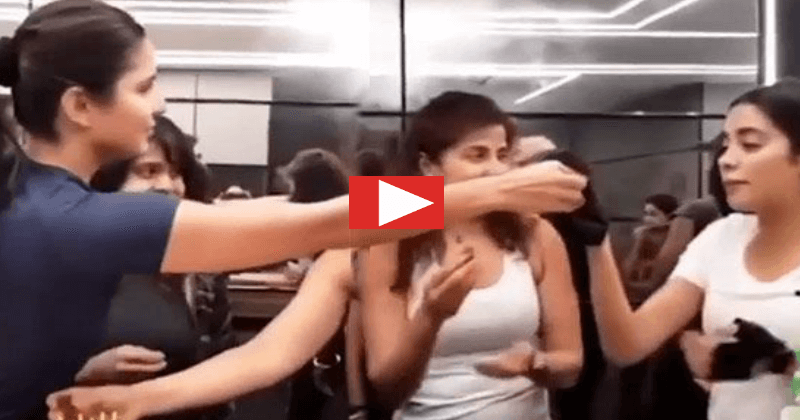 Katrina Kaif always sparks interest with her Instagram posts. She either shares stuffs about her everyday routine or shares pictures or videos from sets. Today she shared a video of herself with Jahnvi Kapoor at gym. All the friends were celebrating Nishreen Poonawala's birthday with a cake.
Katrina tries to put a small piece of cake in to Janhvis mouth, but the new comer takes only a bit. Then something unexpected happens. Watch this video to know what it is.
This is not the first time Katrina had made Janhvi the subject of her Instagram story. Once she called Janhvi a 'receptionist' in her Instagram post.
Katrina later spoke about encouraging new artists in the country. "Today, I can't seek to be where I used to be at one point because that's not my age anymore. Today, if you are making Dhadak with Janhvi Kapoor and Ishaan Khatter, I can't be cast in that film and it (casting me in the film) won't be correct either. When I see the two of them together, they look so lovely and sweet. And I feel really happy." " she said.