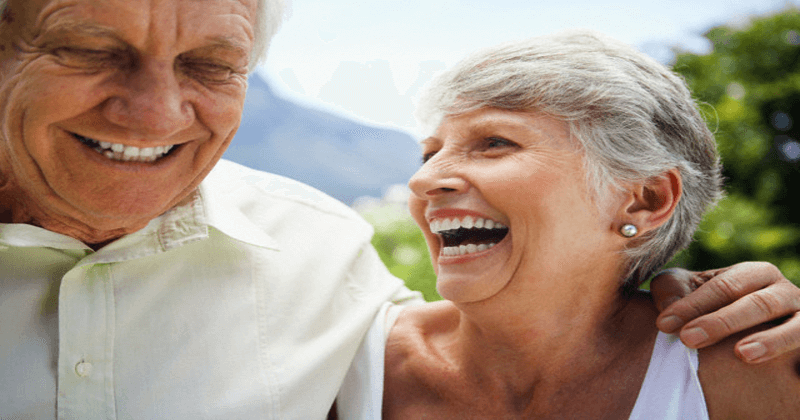 Orb media compiled data from data over 1,50,000 people in 101 countries in the world to learn about their level of respect for the older people. Interestingly Pakistan was among the countries which scored the highest in it. The world is getting aged rapidly with a future prediction of nearly 1 out of the 5 will be over 65 by 2050. There'll be half a dozen billion older than 80. So the responsibility is on the shoulders of the young generation who should care for the old ones amidst the increasing expense in health care needs.
A WHO analysis revealed the startling fact that 60% of the people surveyed across 57 countries had negative views on old age. This negative energy had been transferred to them due to the attitude of younger people towards them who often viewed the old as less competent and less able. They were considered a burden on the society and their families, rather than being recognised for their valuable knowledge, wisdom and experience.
See also:Avoid these unhealthy breakfasts to reduce your belly fat
Faiza Mushtaq, an Assistant Professor of Sociology at the Institute of Business Administration in Karachi, Pakistan, said that the respect for older people was a long-standing tradition in Pakistan. But she is worried at the current rural migration to cities, disrupting of traditional family structures, which discarded the need of the elder people. She opined that if the government didn't provide a safety net for the elders they would definitely fall into poverty. Still, it seems hopeful that the traditional combined family life rather than a nuclear one has provided Pakistan with an envious position in the treatment of its elders.
Japan enjoying the position of world's third-largest economy, fared poorly in their attitude towards the elders. Japan is also a country with the world's longest lifespans and low birth rates making the old population a majority. Orb studies found that the Japanese younger generation bestowed low levels of respect for the elderly. Kozo Ishitobi, an 82-year-old nursing home physician hoped that they would all go through it, supporting each other finding solace in the recent realization of Japanese people on the old people.
Becca Levvy, a professor of Epidemiology at Yale School of Public Health in the US considered that a respectful behaviour to the old people from the society would definitely improve their self-image and help them overcome the negativity associated with the old age which would, in turn, improve their health.
Becca Levvy and other researchers who had conducted researches on ageing populace's well being found out that those with positive views about old age lived stronger and aged better. They were less likely to be depressed or anxious, and they showed increased well being and recovered more quickly from disability. They were also less likely to develop Dementia and the markers of Alzheimer's disease said the research. In a study conducted on aged Americans who had been tracked for decades, it was revealed that positively aged people lived 7.5 years longer than those with negative views.
A data from the Organization for Economic Cooperation and Development, US and others confirmed about a cultural relation to the attitude towards elder people. In countries which culturally possessed a higher level of respect for the older people, had better mental and physical well being compared with other groups in their countries. In such countries, poverty among the people above 50 was also less.
Becca Levvy stressed the importance of maintaining a better attitude towards the old age. People with negative stereotypes tended to develop more stress than others and it might create a wide range of health problems. When a positive attitude is maintained towards the old people, then they would surely do exercise, eat well and visit a doctor without any coercion. To break the negative stereo types there should be an increasing meaningful contact between the young and the older people.
According to Corinna Loeckenhoff, an Associate Professor of Gerontology in Medicine at Weill Cornell Medical College,"You will be the victim of your own stereotype, or the beneficiary as you get older."
So the young should not be hesitant to show their respect to the elders, get to hear out their wisdom sometimes their grievances too, share the feelings and let them also share with you and make their life beautiful. Your life will also become beautiful.