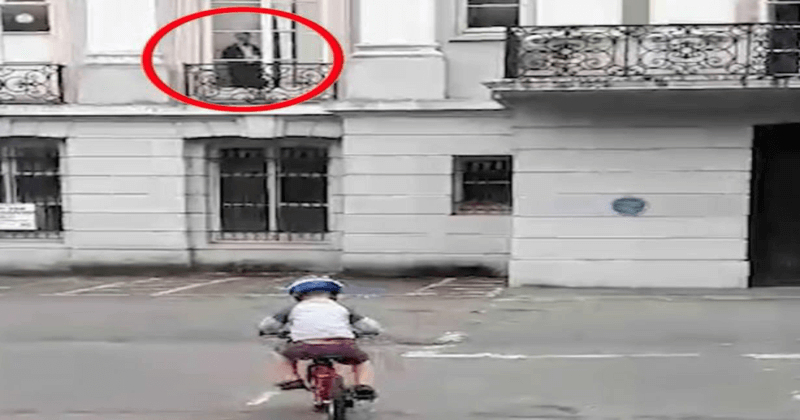 In a bone chilling video, Louise Lenton, a mother has captured a spooky footage of a 'GHOST of an elderly woman' watching her son learning to ride a bicycle. The five year old boy is doing laps around the car park, but then it can be clearly seen that a shape of the woman watching the boy near the window of the first floor.
Louise is a sceptic of paranormal activities and cannot explain the appearance, watch video here
https://www.youtube.com/watch?v=MlaBYlJQaV8
"My partner and I had split off, with him going to walk the dogs on the fields and I took our little boy to the car park to practise riding his bike. The car park is flat and perfect to do it. I was just filming him and that was it. It wasn't until I was home and in bed watching the film back when I noticed it. "I was like 'oh my gosh!' and my partner could not explain it. Neither of us know what this is. When I was filming I didn't see it at all. I was too busy filming. I screenshoted it and zoomed in straight away" explained Louise.
"It looks like a lady with hair in a bun, with white cuffs around her hands." "It's certainly not a security guard from what I can tell. The outfit the woman is wearing appears to have white cuffs and it looks Victorian,I would love to know who or what it was." she added.
Louis approached the Torbay council with the video and they said only the security guard would have been inside the building