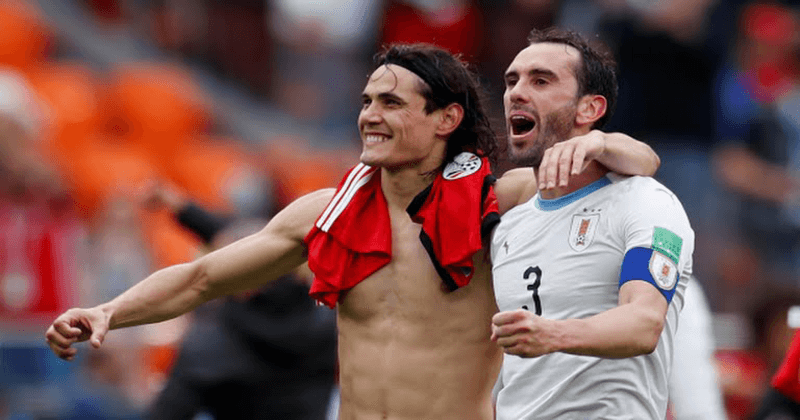 This was a match Uruguay was expected to win, but a resolute Egyptian defense was found too hard to breach for most part. But then Uruguay found a surprise salvation at the final moments of the game, when Jose Gimenez scored for Uruguay. It was a free kick delivered by Suarez from the right that Gimenez headed in to the right hand corner of the net. It was quite a heartbreak moment for Egypt.
Score
Uruguay 1 – Egypt 0
Led by Luis Suarez and Edinson Cavani, Uruguay had greater possession of the ball and a few close chances, but none so close as to convert them to a goal. Suarez himself came agonisingly close to scoring, missed a guilt edged chance from inside the box. He missed two great opportunities to score in the match.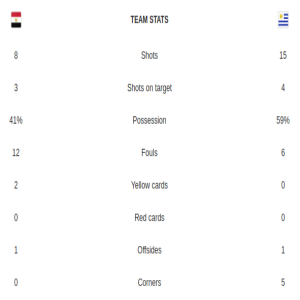 Uruguay made their first substitution at 58th minute in the form of Nandez and soon followed that with another substitution in the Rodriguez for de Arrrascaeta. Just when it seemed all lost for Uruguay, it's rescue came at the final moments of the match.
see also: Fifa World Cup 2018: All You Need to Know About Today's Matches With Predictions