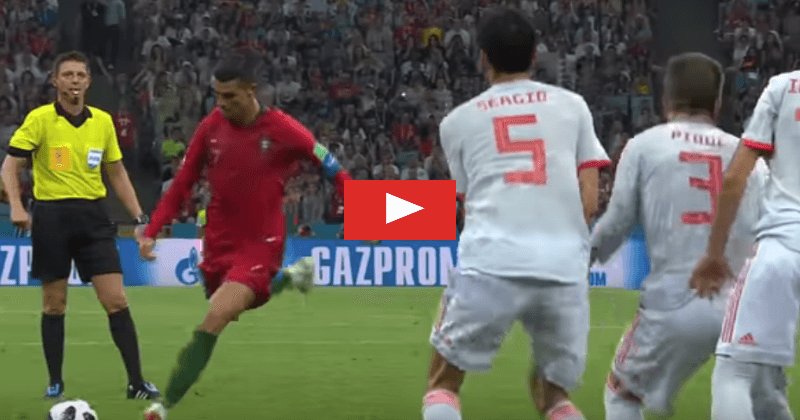 Spain's preparation for this match may have been troubled by the firing of it's previous coach, Julen Lopetegui, with hours to go for kick-off, but let's face it Portugal's preparation was hardly any better. But that apart, when both teams locked horns on the stadium, Spain clearly looked the better side but Christiano Ronaldo stood firm between Spain and it's hopes of registering their first win.
see also: FIFA World Cup 2018: Horrible Own Goal hands Iran a Win
score Portugal 3 – Spain 3
With just a few minutes remaining in second half, Christiano lined up a free kick outside the Spanish penalty area with Portugal trailing at 3-2. Ronaldo had taken 44 free kicks before in world cup and not one of them found the net, but it wasn't the case yesterday. It was certainly the goal of the match. In case if you missed all the action, here are all the goals scored in yesterday's match.
It twas definitely Spain's match to lose, but after the final whistle blew, there was no sense of disappointment from Portugal fans. There was no bitterness, no sorrow, but just admiration and awe.