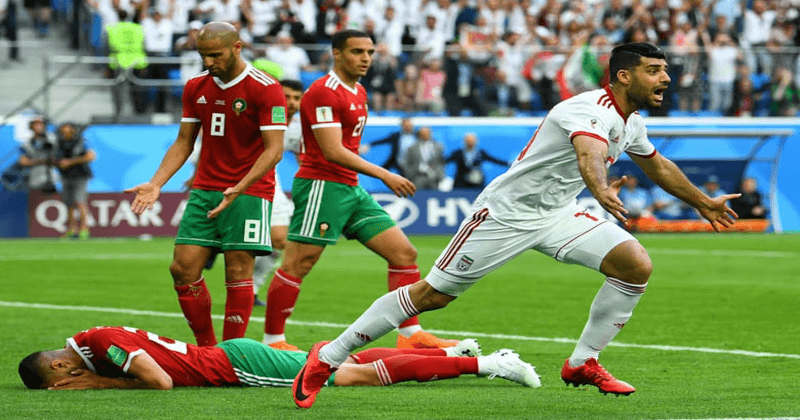 It seems like it is a day of heart breaks today in Fifa world cup. Egypt had a heartbreak in it's last moments, and Morocco had an even bitter experience of a self goal. While Aziz Bouhaddouz will be feeling sorry for himself after scoring that own goal, he is entitled to wonder what was his fellow substitute Nordin Amrabat was doing there giving away such a daft free kick in that position so late in the game.
see also: Empty seats in FIFA World Cup: probe on Egypt-Uruguay game at Yekaterinburg
score: Morocco 0 – Iran 1
Iran, thanks to that self goal, have won their first World Cup match since 1998. Iran had already settled for a draw thanks to some resolute defence from Morocco. Morocco for most part was the better team of the two but then in an inexplicable moment, Aziz Bouhaddouz, under no pressure of any kind put an unstoppable near post header past his own goalkeeper while attempting to defend a free kick that was needlessly given by Norman Amrabat.
It was a complete horror show. There was nobody in Iran shirt near him to pose any kind of challenge and in a bizzare move, he send a bullet header past the goal keeper.