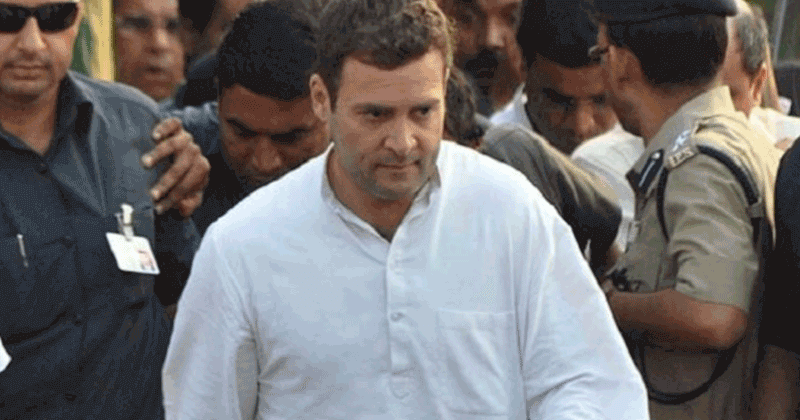 Rahul Gandhi on Friday accused the BJP and the Rashtriya Swayamsevak Sangh for "poisonous politics'' for parading and beating two Dalit boys in Maharashtra for using "an upper caste well.
"The only fault of these Dalit children was that they used a well meant for the 'upper castes,' to take a bath," Mr. Gandhi said.
Sharing a video of two naked boys being beaten with a stick in Maharashtra, he wrote (translated from Hindi): The crime of these Dalit children in Maharashtra was just that they were bathing in a "golden" well. Today humanity is struggling to save its identity. If we don't raise voice against the poisonous politics of hatred practised by RSS-BJP, the history would never forgive us. 
The video captures the merciless beating of two boys who are nude and are barely covering their private areas with leaves.
On June 10, minor Dalit boys were stripped, beaten and paraded nude for allegedly using a well, reportedly owned by an upper caste man in Wakadi village.
"Humanity is clutching at the last straws to save its dignity. If we don't raise our voices against this politics of hate and poison of the Rashtriya Swayamsevak Sangh and BJP, history would not forgive us," the Congress chief said.
Read More: These are things every couple should discuss before getting married
His comments on the issue come in the middle of a Maharashtra Congress team visiting the village to study the ground situation.
Condemning the incident, Union Minister for Social Welfare Ramdas Athawale said he too will visit the village and meet the victims and their families over the weekend.
Though the police have made arrests in the case, the incident has snowballed into a major political issue at a time when Maharashtra Chief Minister Devendra Fadnavis is out of the country seeking investment from foreign players.