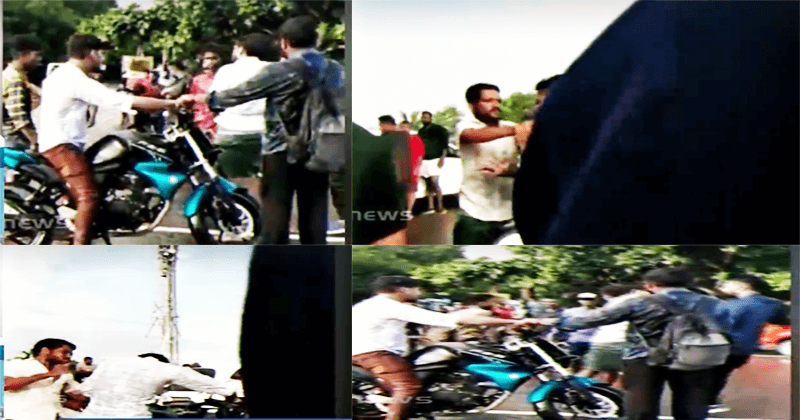 Two young bike riders were attacked brutally for allegedly splashing water while on their way through the Changanasseri-Alappuzha road.
Last Friday, Thoufan and Rafeek who belongs to Koottikkal in Mundakayam, was beaten up by a group while the duo was heading towards Alappuzha. Accusing the youth of splashing water, a group in different vehicles chased them and stopped them midway and started to beat them up.
See also:17 year old boy was sodomized by five men;accused film act in Ghaziabad
Thoufan's hearing was impaired on the attack. As the visuals showing the attack on the youth has been out, they are all set to file an official complaint. The youth said that they couldn't file a report then out of the fear.